AROUND THE WORLD FOR RALPH
The PJ Livesey Team are raising money for The Christie Charity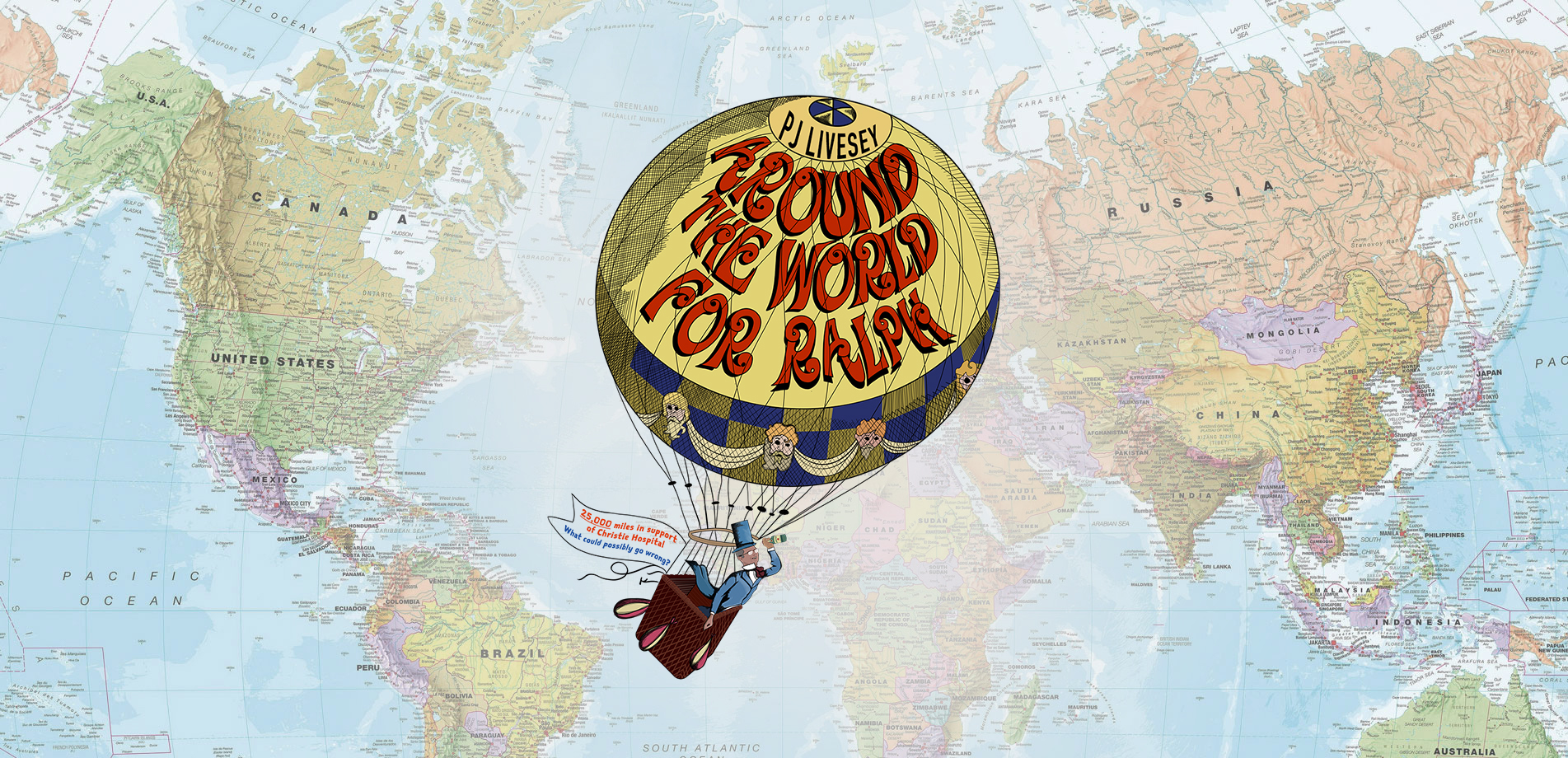 The PJ Livesey Team is walking, running, rowing and cycling our way around the world – covering a whopping 25,000 miles – to raise money for The Christie Charity.
This amazing challenge is also to support our colleague Ralph, who is currently undergoing chemotherapy treatment at The Christie Hospital in Manchester.
Clocking up these miles is our way of showing him we are with him every step of the way.
Georgina Livesey said: "My initial idea was to cross the Atlantic for Ralph and then someone suggested we should circumnavigate the world and I was sold!
"Ralph has been an integral part of PJ Livesey since the company was founded and continues to inspire us now with his humour and strength. It speaks volumes that so many people are joining in to take on the world for him!"
Eighty people are recording their daily miles with progress plotted on a giant map.
The Christie provides outstanding treatment and care for Ralph and many others and we are trying to raise an initial £2,500 whilst traveling 25,000 miles Around the World for Ralph!
We have already completed 3300 miles and have currently just passed Montreal.
We will add regular updates here and would love it if people wanted to donate to this wonderful cause.