BRINGING THE PAST INTO THE PRESENT
Heritage buildings often sit at the very heart of a PJ Livesey development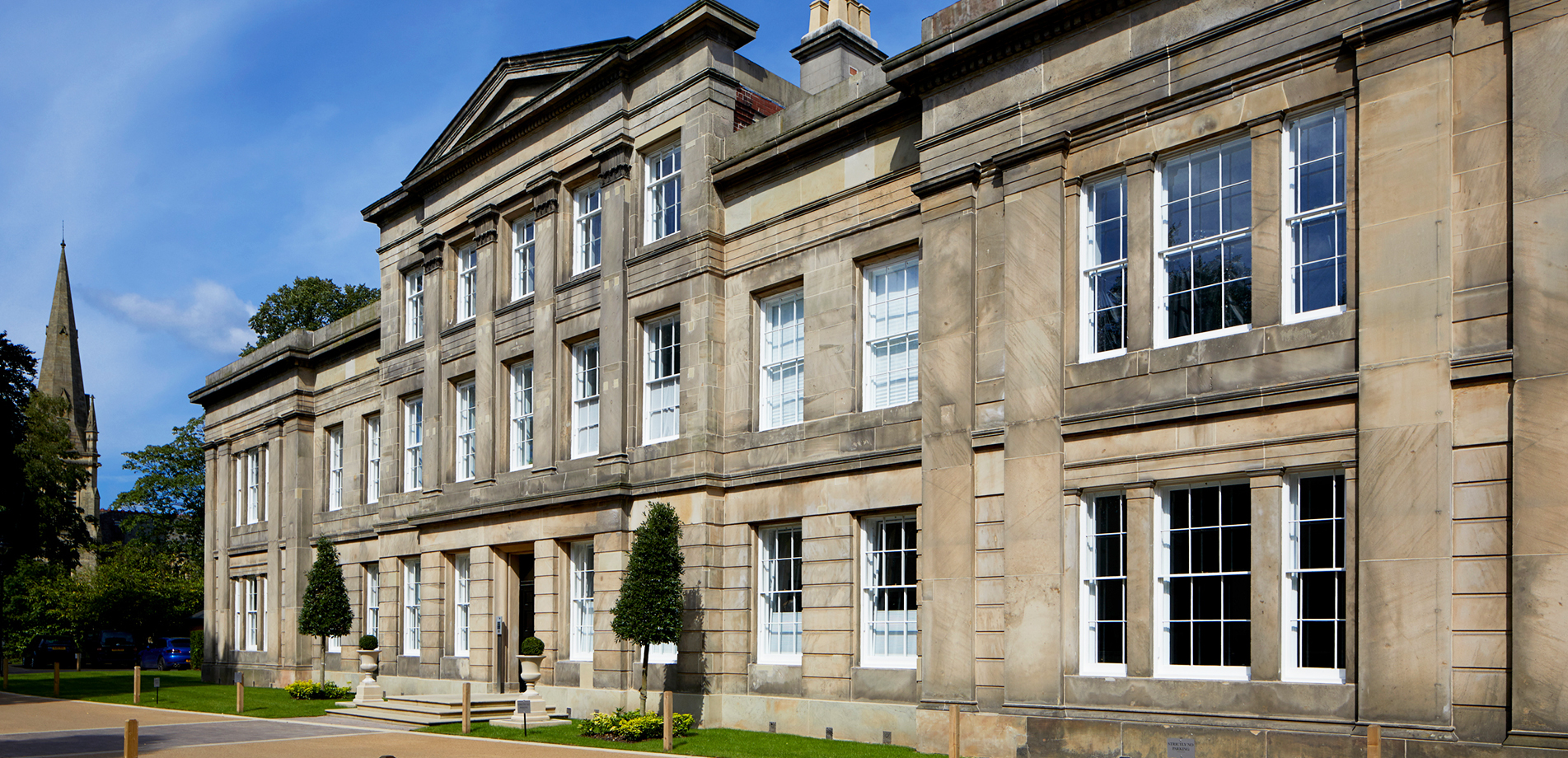 At St. James Park in Didsbury we have converted three Grade II listed gems – The former Administration Building (Sandhurst House), The Chapel (Chapel House) and the Gate House (The Lodge) – to create 42 unique homes – all of which are now occupied.
Bringing old buildings back into new use, upgrading them to meet the latest building regulations and providing modern comforts is what P J Livesey has built its reputation on and requires a host of skills.
Sandhurst House is said to have the most handsome main road frontage in Manchester but while this façade was protected by a Grade II* listing the rear had not been so lucky with an ugly 1980s extension tacked onto one side and a variety of buildings crammed into the central courtyard.
Demolishing the extension created a raw edge to the building and we called on our Trafford Park neighbours Mather & Ellis to use their stone masonry skills to recreate the original, exactly matching the wing on the other side of the building.
We worked with Mather & Ellis at our Didsbury Gate development on Nell Lane, and their skills are extraordinary. The teams created a mini workshop on site, also working in the courtyard carrying out 'honest repairs' around the building to show the new interventions.
Original roof tiles on all three listed buildings were removed, cleaned by hand and carefully ordered and stored before being re-used. The windows were painstakingly removed and taken to our Trafford Park workshop to be restored by hand. So too the original front doors of all three buildings.
This meticulous attention to detail is what makes a P J Livesey property stand out and means all our developments leave a lasting legacy for everyone to be proud of.
This Development is Now Completed.
For Further Information About the Project Click the Button Below.