CONVERSION OF CEDAR HOUSE
Exceptional late 18th and early 19th century property in Woodbridge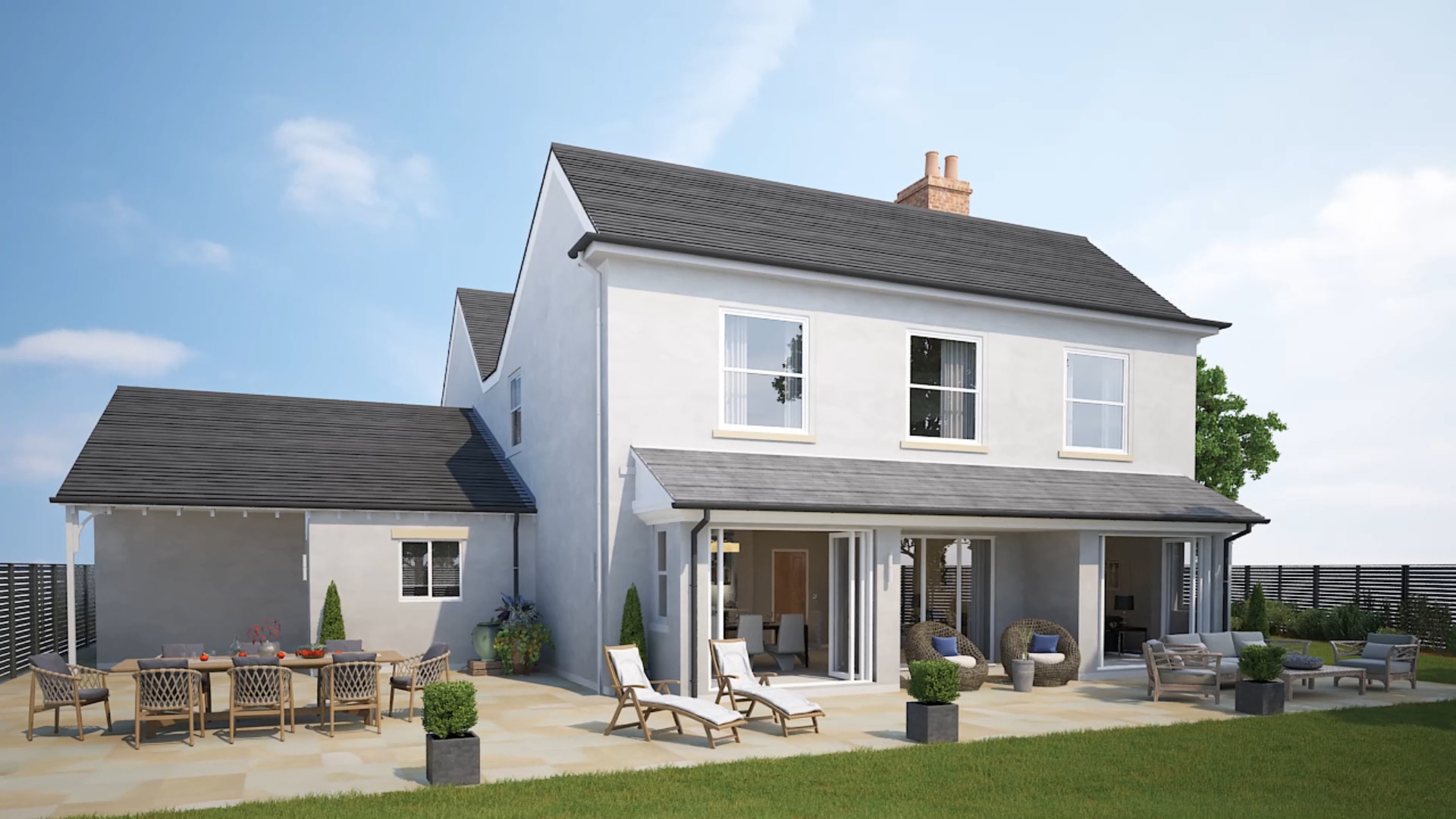 P J Livesey are used to creating unique properties but even by our standards Cedar House Woodbridge is very special
We have taken this landmark property, turned it back to front, kept all the best bits and created a stunning home of remarkable space and character. The project has employed all our skills in design and construction with teams of craftsmen working on site and at our specialist workshops in Manchester.
The transformation is coming together and we are delighted to announce that Cedar House has now launched for sale.
Built as a private mansion between the late 18th and early 19th centuries the property has had an interesting history and it is said that Oliver Cromwell's head was once stored in its large chimney! The macabre relic has since been formally re-buried at Sydney Sussex College, Cambridge – Cromwell's alma mater.
The chimney remains, together with the distinctive double pitch roof and the original gable wall exposed and restored following the demolition of a later Victorian addition.
Original sash windows on the first floor have been removed and refurbished by hand in our workshop. An existing bay window, on what was the rear of the house, has been restored and a second symmetrical bay created to balance the façade and create a handsome new frontage.
The change is dramatic and when the works are complete early next year we think we will have created one of the finest homes available in the area.
Cedar House stands in its own grounds off a private tree-lined driveway just five minutes from the centre of Woodbridge and is priced at £1.45m.
This Development is Now Completed.
For Further Information About the Project Click the Button Below.