ART EXHIBITION AT ST.JAMES PARK
Our St James Park, marketing suite has been turned into an art gallery open to all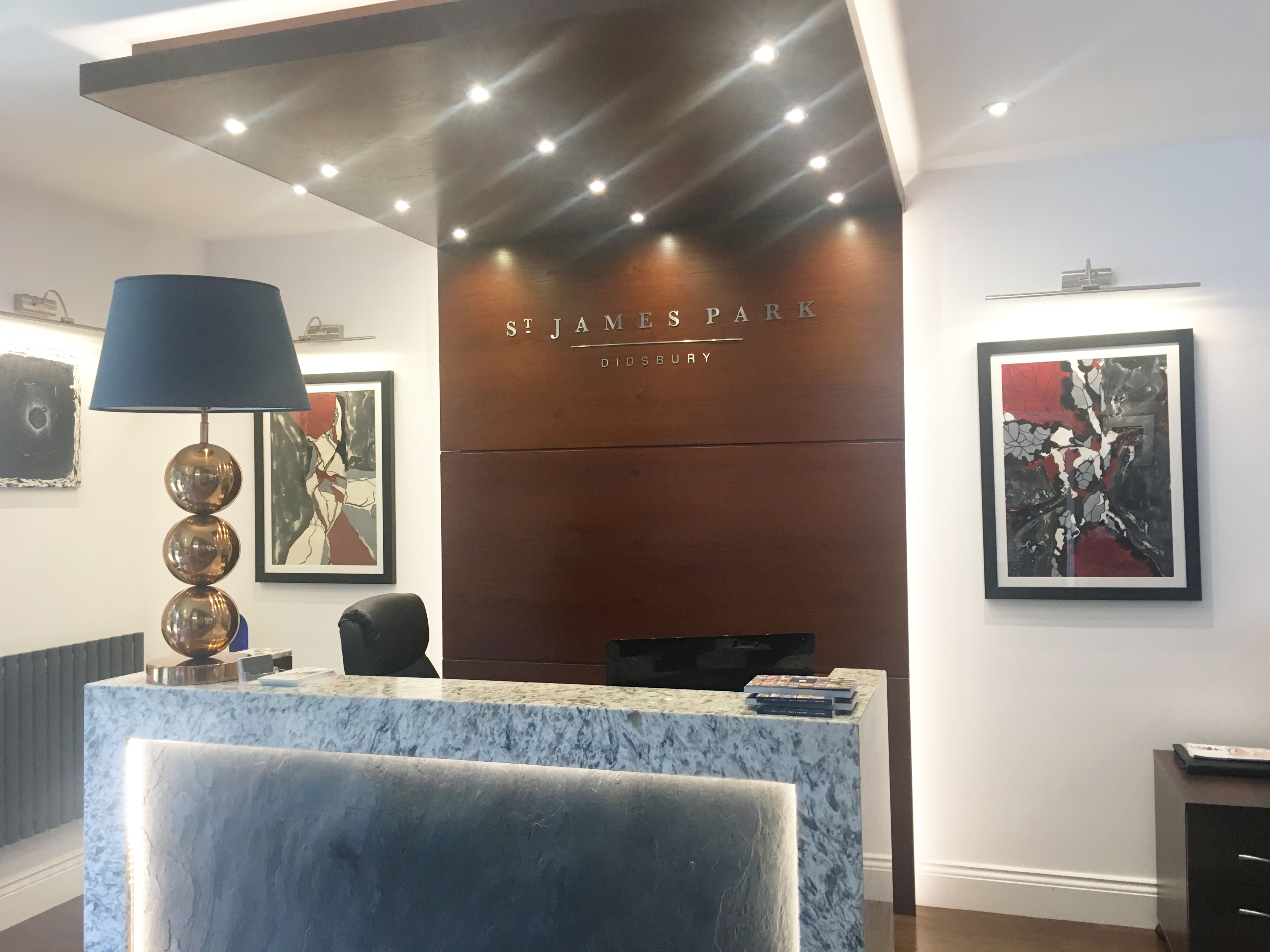 We are proud sponsors of this year's Didsbury Arts Festival and as part of the creative fortnight we have linked with The Mustard Tree, a charity whose work we admire and support, to turn our marketing suite at St James Park, Didsbury, into an art gallery open to all.
The exhibition is called The Earth Under My Feet and is a collection of work by Lloyd Stephenson, one of the very many people helped by the supportive and inspirational work of The Mustard Tree. Lloyd, now in his 50's, has been homeless many times, despite having a degree in Fine Art from Salford University and a rare talent.
Lloyd has been rediscovered and encouraged through The Turnkey Trust at The Mustard Tree, in a project where artists who had been in prison were given the space, the tools and the time to make and show work.
The Mustard Tree is based in Manchester city centre at Ancoats with outposts in Eccles and Little Hulton. It is a supportive and welcoming organisation whose aim is to create choice and opportunity for the homeless and disadvantaged supporting hundreds of people through positive action and guidance. You can find out more about The Mustard Tree here.
The Ancoats premises are currently undergoing a much-needed refurbishment with fund raising underway to support The Big Build. All the 12 pieces of framed work on display are for sale with proceeds being split between the artist and the charity.
We would like to say a big thank you to Carolyn Curtis-Magri, an artist-in-residence at the Turnkey Project and regular face at The Mustard Tree who was instrumental in facilitating this exhibition. Carolyn is based at Artsmill Gallery and Studios, Hebden Bridge. Click here to find out more.
We urge you to call in to the marketing suite and support this fine charity.