We're happy to announce the our first clients has been given their keys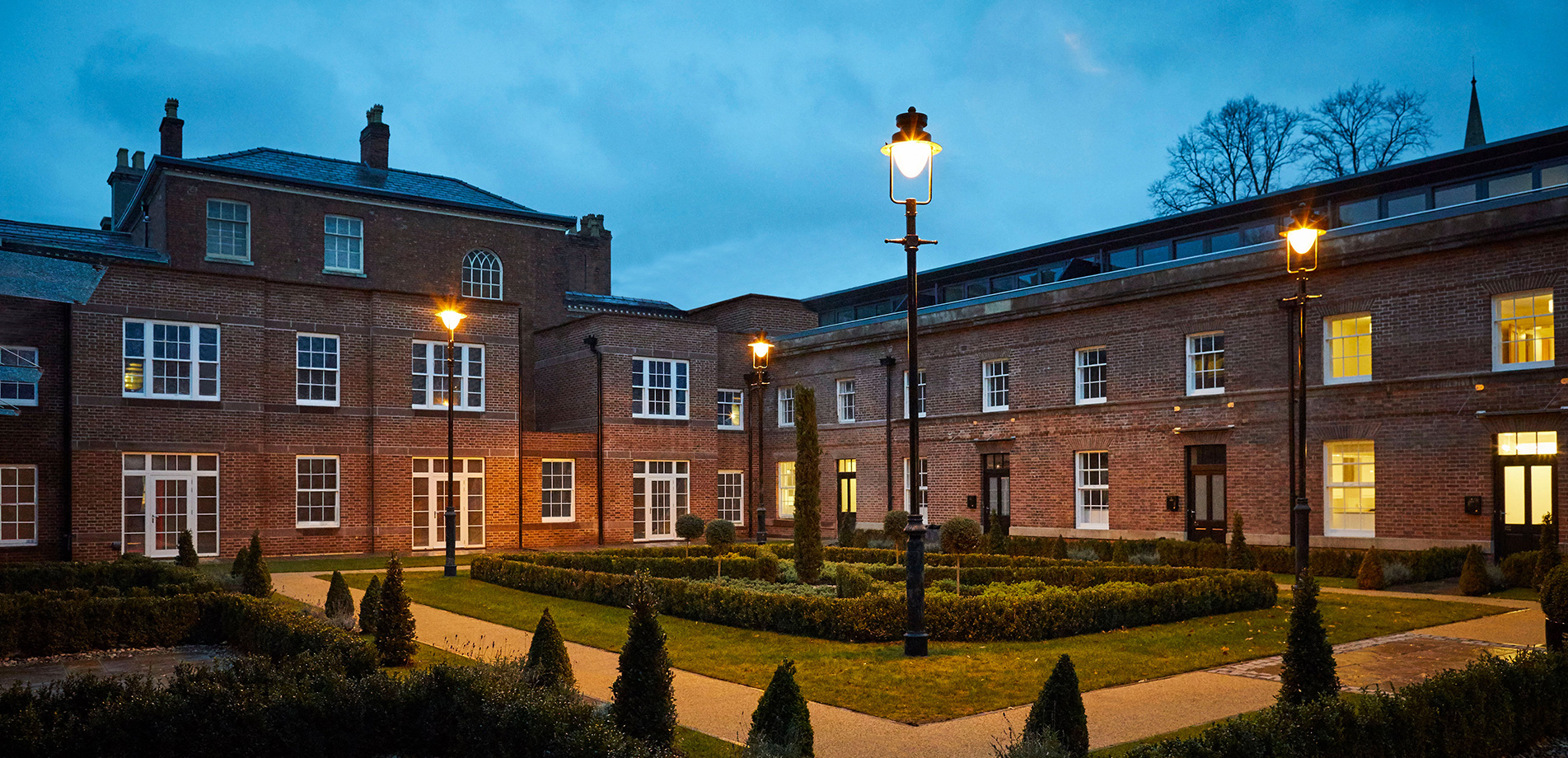 St James Park at Didsbury has been looking glorious in the recent Autumn sunshine with the site's mature trees putting on a beautiful display.
Work on converting the historic listed buildings is continuing at pace and the first residents have now moved in to Sandhurst House.
The two wings of the handsome Grade II* listed building have been vertically split to create three-storey contemporary townhouses complete with unique roof terraces and have been so popular only four now remain for sale.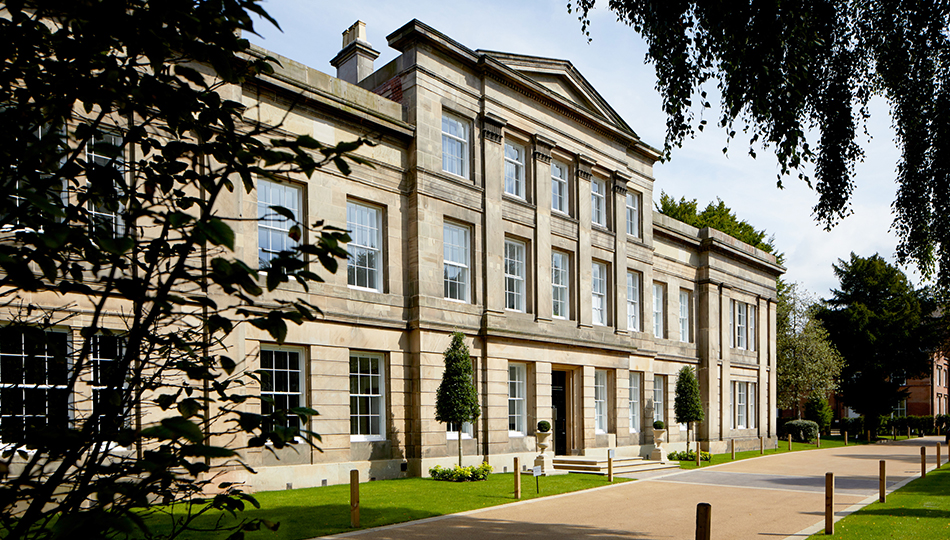 Mansion style apartments are being created at the front of the building, maximising the tall ceilings and showcasing the original windows, carefully refurbished by hand in our Trafford Park workshop.
Each apartment is unique. On the first floor apartment 103 is a spacious three bedroom duplex property with upper floor living/dining/kitchen space opening onto a south facing terrace.
On the ground floor one very special property will incorporate the building's original panelled library and dining hall.
It is rewarding and exciting to see the former MMU college campus come back to life and we are looking forward to revealing homes in the distinctive Chapel early in the New Year.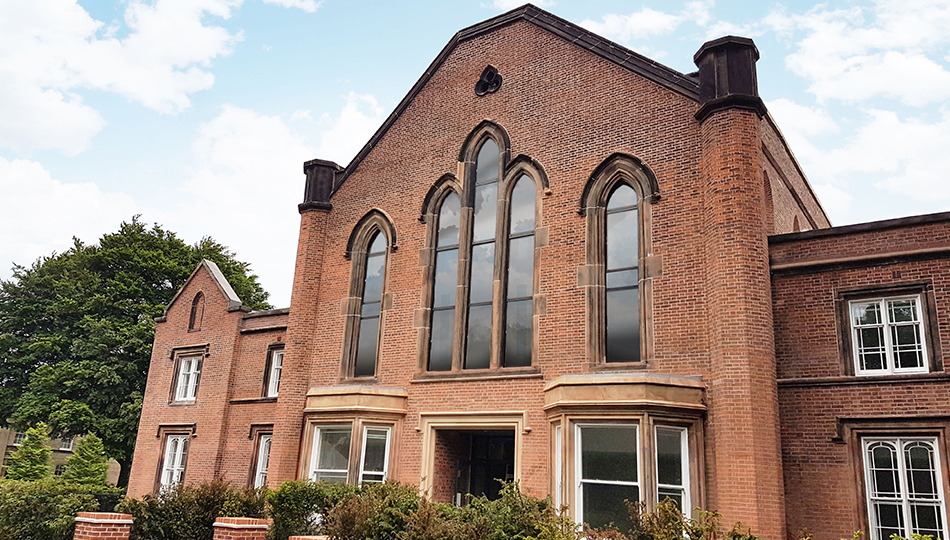 There has also been huge interest in the contemporary split-level newly built family homes that have been individually designed for the site. The first have now reached roof height and of the eight properties available four have already been sold.
This Development is Now Completed.
For Further Information About the Project Click the Button Below.