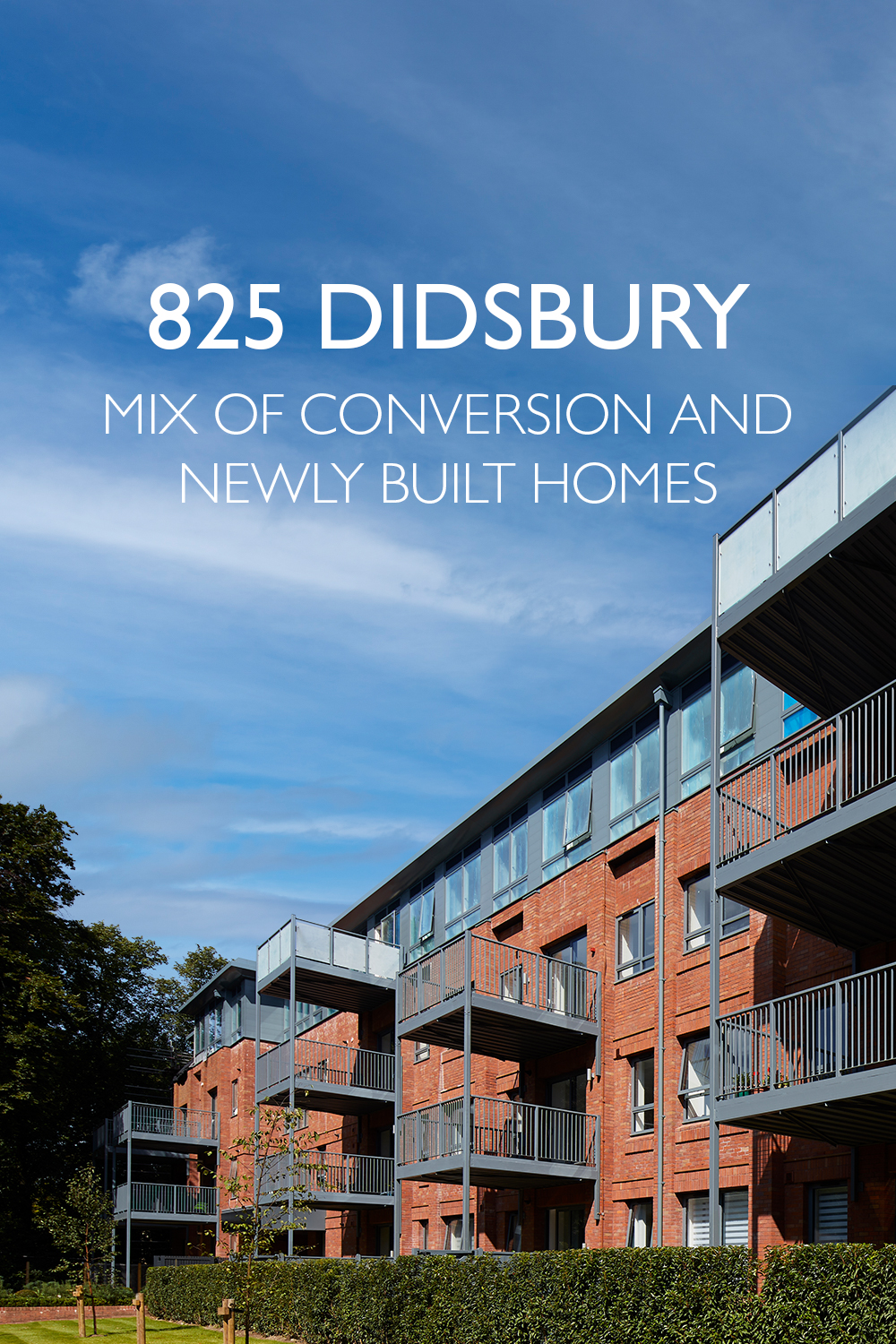 BEFORE GALLERY
HOW IT WAS
AFTER GALLERY
HOW IT IS NOW
ABOUT 825 DIDSBURY
THE FORMER 825 WILMSLOW ROAD
LOCATION
Didsbury, Manchester
PROJECT COMMENCEMENT
Winter 2019
PROJECT COMPLETION
Completed
The principal building on this site is a Grade II listed former villa, The Cedars, built in c.1857 and attributed to architect Edward Walters. The building was one of several large villas built for wealthy families in this area of Didsbury, marking the Victorian expansion of the village.
During its domestic use the house had ancillary buildings to the rear, including the extant coach house and kitchen gardens, with landscaped pleasure gardens to the south and west sides. The original entrance was to the west side of the house, from the front drive. Didsbury Lodge to the east is not listed but the lodge and entrance gate piers related to it are separately listed Grade II.
Work has begun at 825 Wilmslow Road, Didsbury to
convert the listed buildings and former offices to residential and build 22 family sized newly built homes.
The project will bring the handsome Grade II listed Victorian Vila, Cedar House, converted to grand apartments, the Coach House that served the villa will become two properties and the Lodge restored to make one unique property.
The red brick Parklands will also be retained and converted to provide 39 contemporary apartments while a second office building, Aspen House, will be demolished to make way for 22 new build homes.
In total the site will provide 85 new homes.