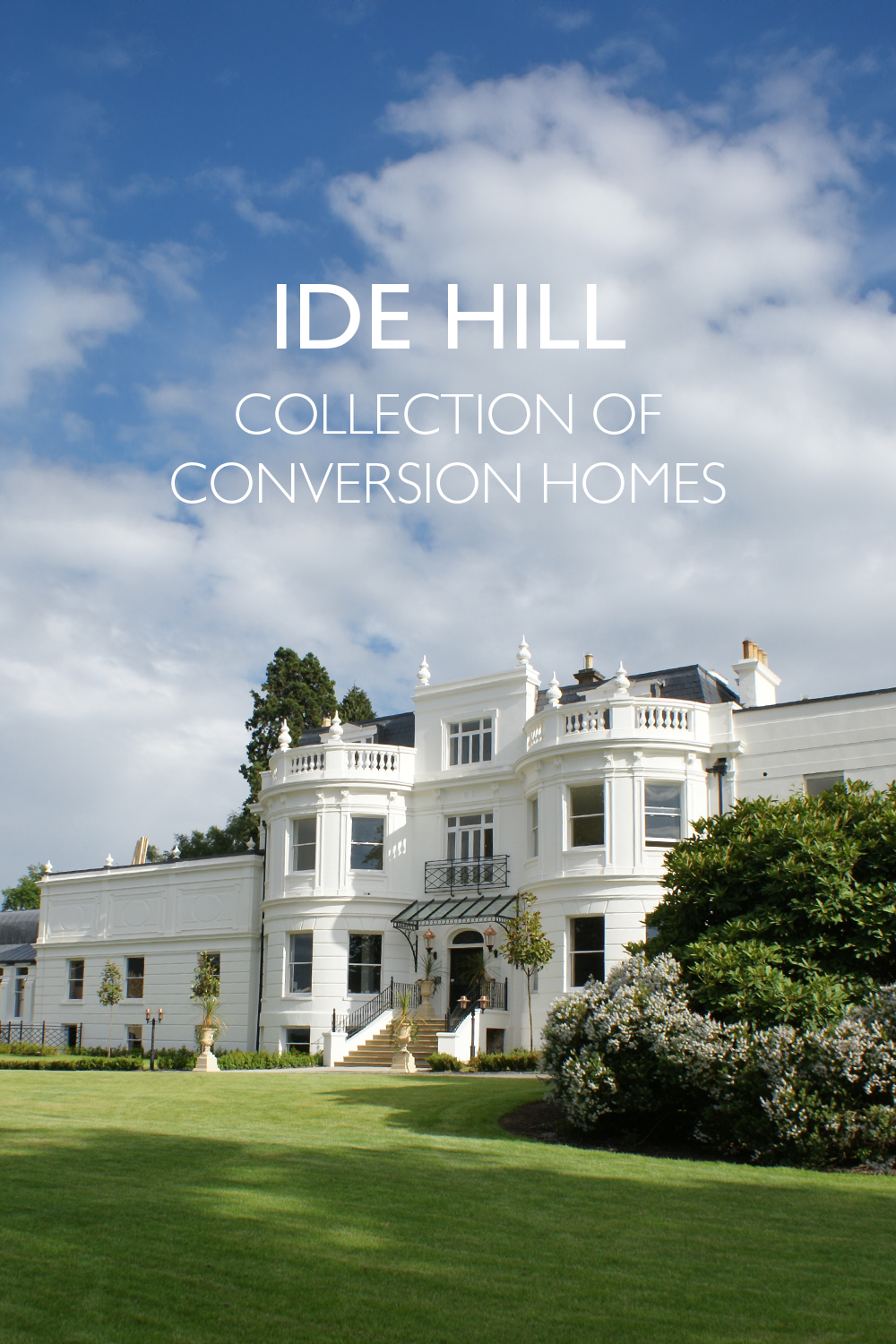 BEFORE GALLERY
HOW IT WAS
AFTER GALLERY
HOW IT IS NOW
ABOUT IDE HILL
THE FORMER IDE HILL
PROJECT COMMENCEMENT
Summer 2007
PROJECT COMPLETION
Summer 2009
The original Ide Hill was a 16th-century hunting lodge. The house stands high on a hill overlooking the North Kent Downs, and in times of unrest, a beacon transmitted alarm signals from across the Downs to Shooters Hill at Eltham.
John Smear extended the house to the south, and commissioned the Arts-and-Crafts architect George Walton, to refurbish the great hall and drawing room between 1902 and 1908.
Later in 1908, Walton painted the huge mural of Diana and Actaeon which dominates the grand central staircase.
The Grade II Georgian country mansion with stable block and Orangery was last used as a care home.
The P J Livesey Group were granted planning permission to convert the manor house into seven grand apartments, and the nearby stable courtyard into seven mews cottages.