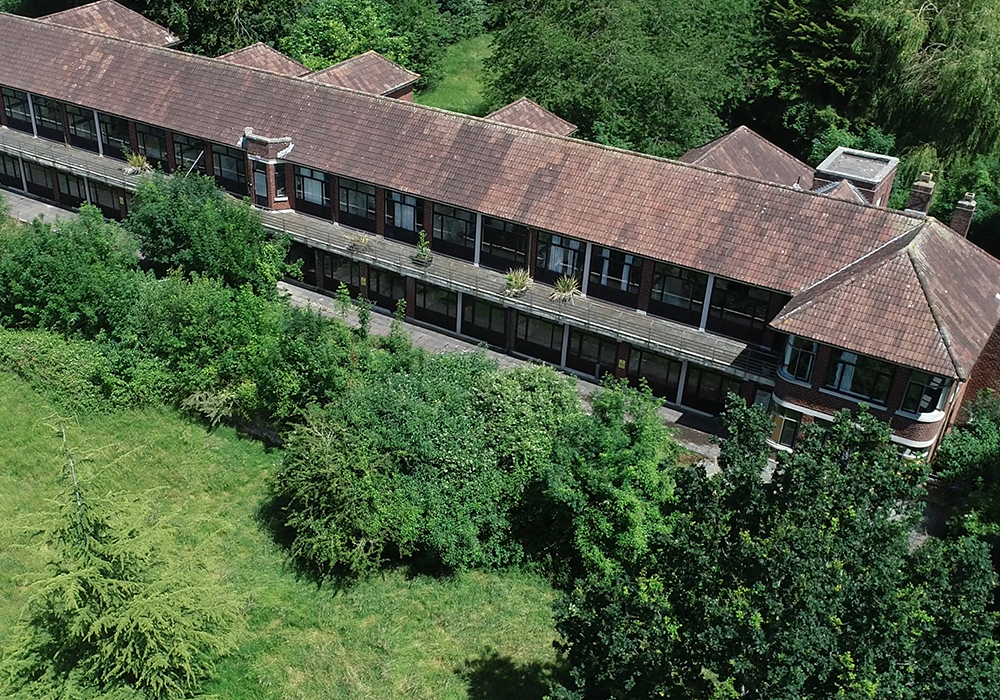 STANDISH HOSPITAL
MIX OF CONVERSION AND NEWLY BUILT HOMES
BEFORE GALLERY
How it was
AFTER GALLERY
How it looks now
Standish hospital closed in 2004 and is now owned by the Homes and Communities Agency. This 32-acre site includes a number of heritage buildings.
Our draft proposals include the conversion of the Grade II listed Standish House and stable block together with two Art Deco style ward buildings and the gate lodge on Horsemarling Lane. We are also proposing to save the site's distinctive hydrotherapy pool, which was previously considered for demolition.
The work would be supported by 'enabling development' of new build homes designed specifically for the location. This would go hand-in-hand with extensive improvements to the grounds, including new footpaths and enhanced green spaces across the site.
Under the proposed plans the Grade II listed Standish House would be converted into 16 apartments; the stable block into five houses; and both ward buildings would be divided vertically to create a total of 26 distinctive homes. The 1970's Hydrotherpy Unit would be divided into two unique properties and the estates Lodge House would be restored as a single dwelling.