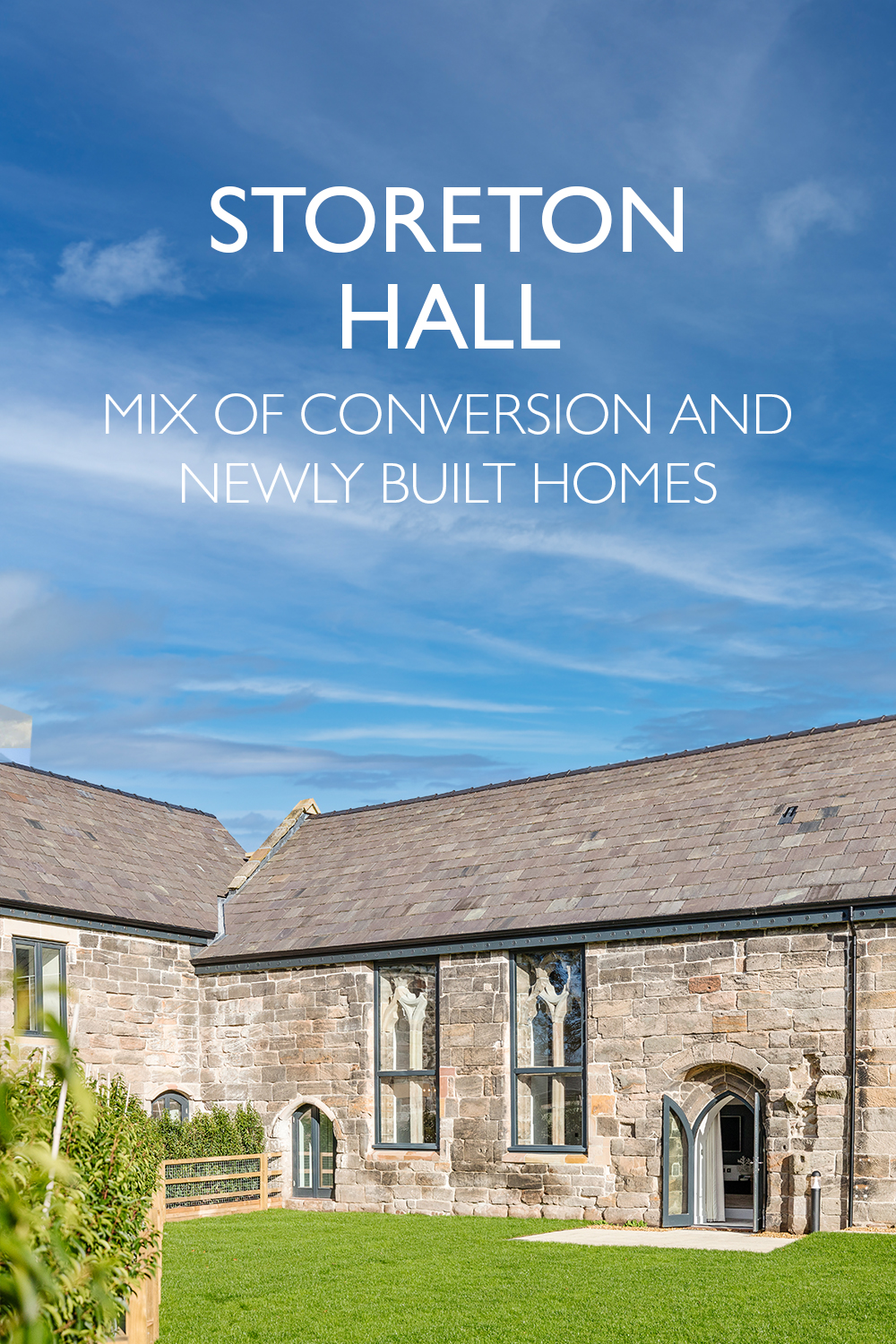 BEFORE GALLERY
HOW IT WAS
AFTER GALLERY
HOW IT IS NOW
ABOUT STORETON HALL
THE FORMER STORETON HALL FARM
LOCATION
Storeton, Wirral
PROJECT COMMENCEMENT
Winter 2019
PROJECT COMPLETION
Completed
Storeton Hall is thought to date from c.1372 and is of exceptional significance as the remains of a medieval hall house, justifying its ancient 'Scheduled Monument' status.
It was built as a high-status house for the Stanley family and in the Solar Wing of the South gable there are still remains of a tall arched lancet window, originally used by the Stanley owners as private quarters.
The P J Livesey group completed the purchase of the Storeton Hall Farm on the 7th February 2019 and work has begun on site for the completion of 31 homes in total.
This will include the conversion of Storeton Hall and Storeton Barn into four properties in total and the remaining 27 properties will be a mix of 3 & 4 bedroom newly built houses.
On the 14th August we also exchanged on an Option Agreement for additional land at Storeton on the Wirral, across the road from our Storeton Hall site.
We are promoting the site for around 40 houses through Wirral's Local Plan process and hope to be able to submit planning in 2021.