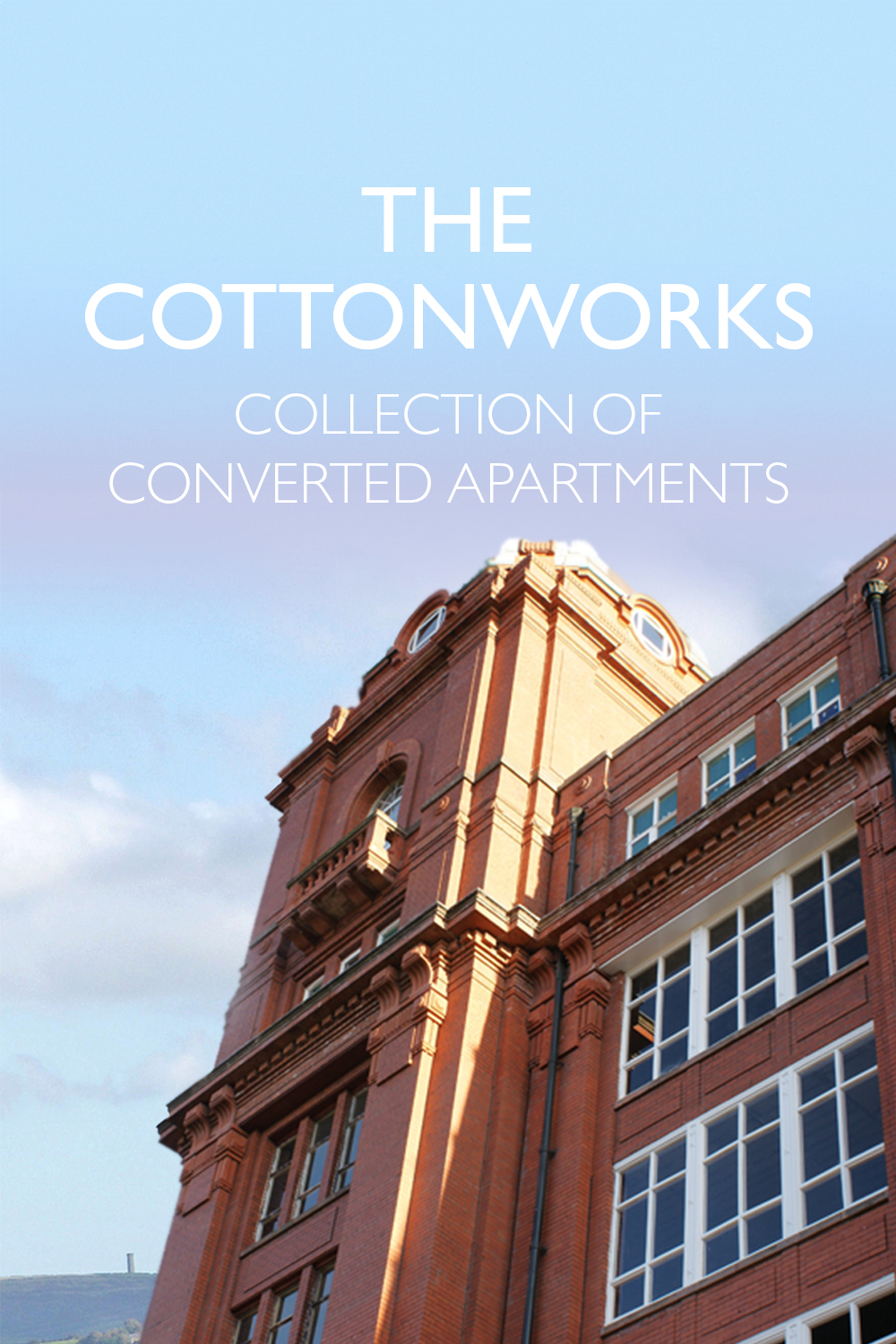 BEFORE GALLERY
HOW IT WAS
AFTER GALLERY
HOW IT IS NOW
ABOUT THE COTTONWORKS
THE FORMER HOLDEN MILL
LOCATION
Lancashire, Bolton
TOTAL NUMBER OF HOMES
296
PROJECT COMMENCEMENT
Summer 2010
PROJECT COMPLETION
Spring 2015
Holden Mill, a Grade II listed building in Blackburn Road, has been held up by Historic England as an example of how such historic buildings can be preserved.
Following the successful conversion of Bolton's old cotton mill, Eagley Mill into apartments, we then spent six years converting Holden Mills. This large mill which was built in 1926 has been converted to 296 apartments named The Cottonworks.
The building had two accolades the first being it was the first electric powered mill in Bolton and second it was the last mill to be built in Bolton.
One floor is over 300,000sqft.
Each property holds the character of the original building with unique pillars and there is also a charming 'winter garden'.