RESTORING STORETON HALL'S ANCIENT MONUMENT
This precious monument is now at the heart of a sensitive redevelopment that will see the Hall and its barn brought back to residential use alongside a small community of new build homes.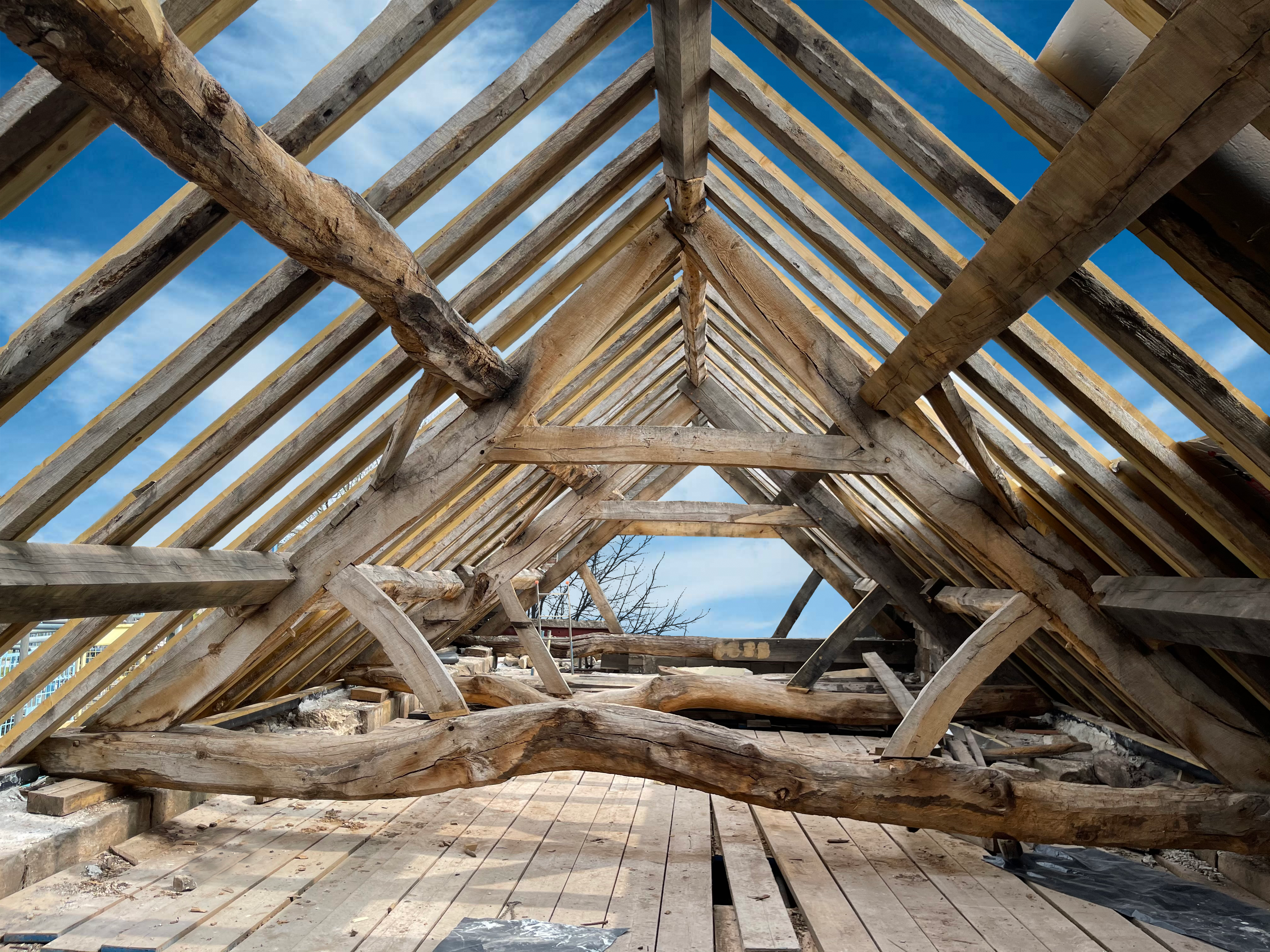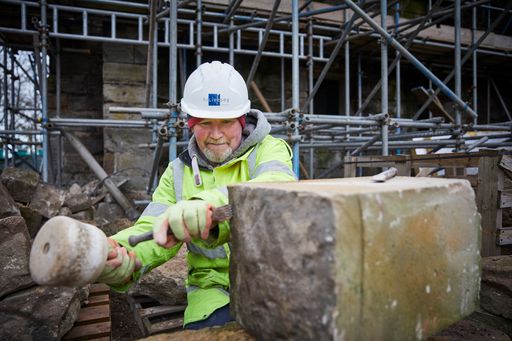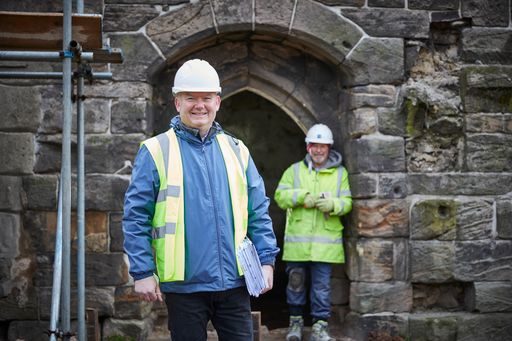 For years Storeton Hall on the Wirral had been on Historic England's 'At Risk' register in danger of being lost forever.
Built originally for the Stanley family the medieval hall house is the second oldest building on the peninsular after Birkenhead Priory and stands just outside the village of Bebington.
It became part of a busy working livery yard and despite various plans being put forward for its re-use none were progressed and it continued to decay.
Two years ago, the site was acquired by heritage specialists the PJ Livesey Group and the stables were relocated to beautiful purpose-built facilities next door.
Over the last 12 months specialist teams have been carefully taking the Hall back to its original 14th-century shell and it is now being rebuilt using many of the same techniques of the original craftsmen.
Among those working on the building is Tony Gavin who began his training as a stonemason when he left school at 15 and has worked on many of PJ Livesey's most ambitious restorations including Halifax Royal Hospital, Stonehouse Hospital Dartford, and Lancaster Moor Hospital.
If you would like to read the full story featured in Cheshire Life Magazine, please click the link below and go to page 166-167