SHEFFIELD LANDMARK CONVERSION ON SCHEDULE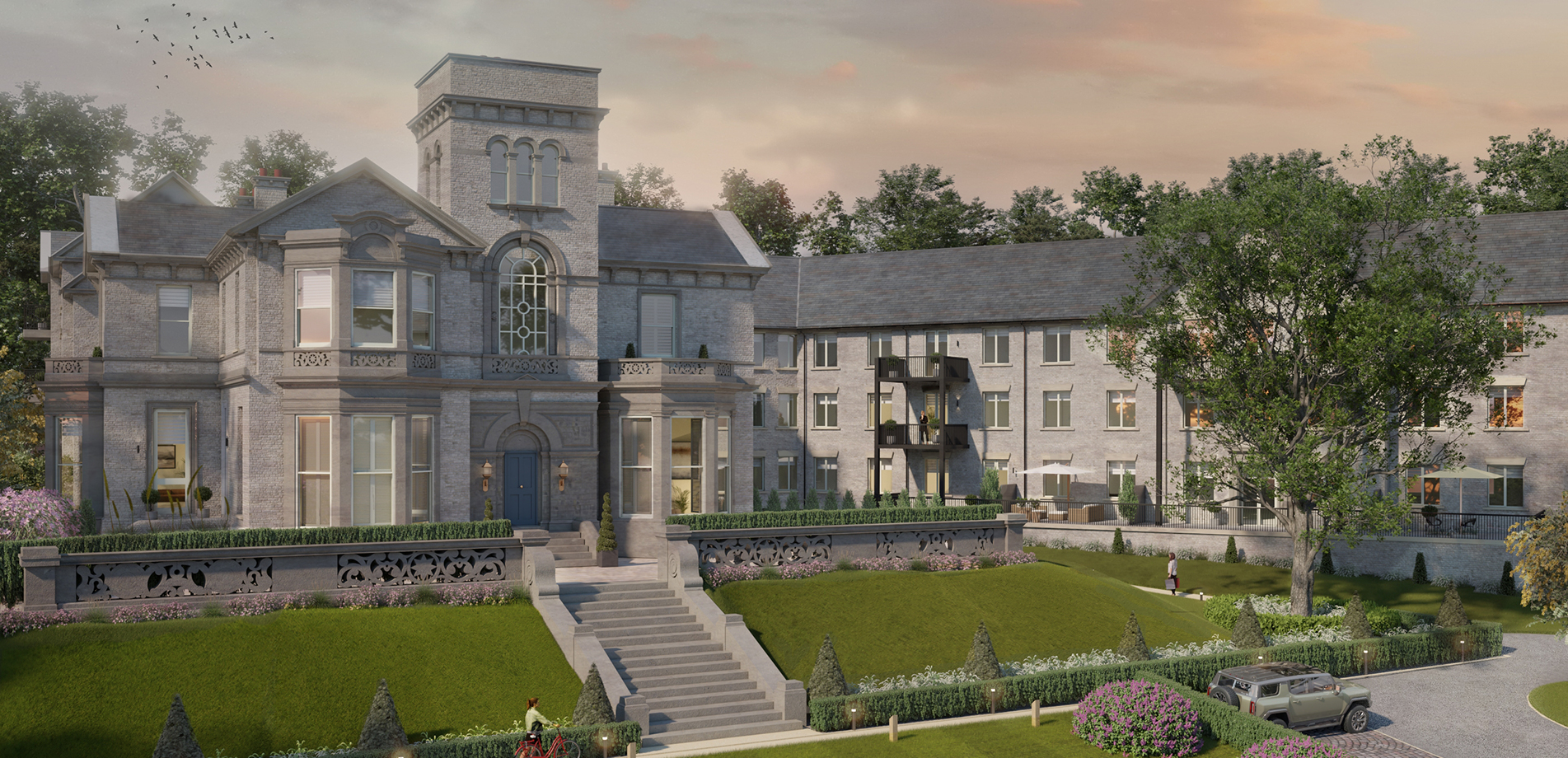 The restoration and conversion of the Grade II listed Tapton Court in the Ranmoor district of Sheffield is underway!
Work has just begun on the four exceptional heritage buildings within the development and the first homes are on schedule for completion early next year.
The imposing stone villa, built in 1868 for one of the city's many steel magnates, had latterly been used by Sheffield University as halls of residence for student nurses but closed in 2008.
Now to be known as 'West Court' the villa is being converted into 14 grand apartments accessed via the magnificent main hall and staircase.
The original stable block and Gate House will be converted into individual three bedroom homes.
The East Court, a later addition to the Villa, is being creatively converted to provide 18 contemporary apartments and there will also be three new, four-bedroom detached properties set back to the north west of the site.
Sales are expected to launch late 2022 with the first homes due for completion at the beginning of 2023.
Approached up a formal drive through landscaped communal grounds with mature trees, the homes will also enjoy private outside space and gardens.
Managing Director, Georgina Lynch, said: "Starting work on a new project is always exciting. We are retaining the original features of the main house giving each home a unique character.
The entrance hall with its magnificent staircase and stained-glass window will be a grand residents' lobby and apartments will have their own private outside space.
"The mix of properties is important to ensure we can accommodate a range of buyers to this very special location. So, whether it is a family looking for a spacious, flexible home or someone looking to downsize without compromising room size, Tapton Court will fit their criteria.
"Our team of skilled craftsmen are currently working on the heritage buildings and we are planning to have our marketing team in place shortly with sales launching later this year.
"This will be a unique development, in a location convenient for central Sheffield but also giving easy access to the Peak District hills and we expect buyer interest to be very high.
"We will be holding previews events and would urge people to register their interest so we can update them as properties are released."
For exclusive preview information and event invitations please register your interest