TERRY'S ORIGINAL CLOCK MAN RETURNS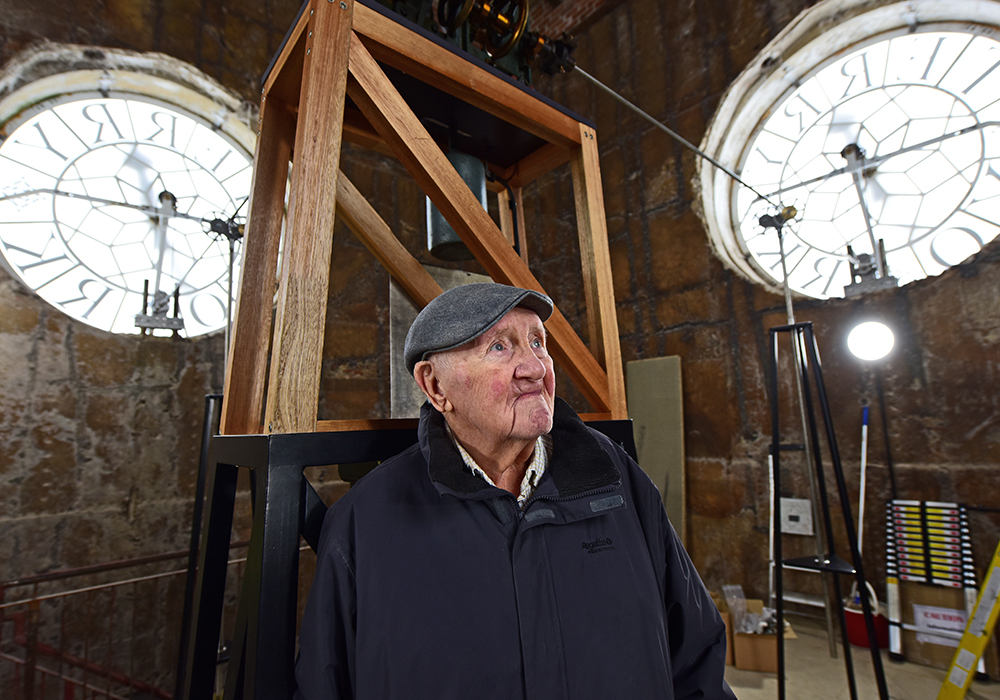 When the hands of the magnificent Terry's Clock Tower in York started turning again there was one very special person in the watching crowd.
Peter Mortimer, now almost 90 years old, was responsible for maintaining the original Terry's Clock Tower mechanism during his time working for the famous company.
He was heartbroken when the clock stopped working when the factory closed in 2005.
But 18 years on he was there to see a new mechanism installed and given a VIP trip back up inside the tower to see it working once again.
He said: "It was very special to go back inside the tower itself and up behind the clock faces. The mechanism is a wonderful feat of engineering and it was lovely to see it. It is a tribute to the teams that they managed to source identical parts to make it work again. It brought back happy memories.
"The mechanism takes care of itself and only really needs checking twice a year when the clocks changed. Hopefully this one will tick away for another 100 years."
We were proud to learn that Peter maintained his connection with the Terry's site even when the site closed, buying an apartment in The Residence, the main factory building which, like the Clock Tower itself, has been converted into apartments.
He said: "I enjoy living here and I have been looking forward to this day for a long time and I am so pleased that I got to witness it."
Also on site to see the clock switched back on were Robert and Marion Archibald who will soon be moving into an apartment in the Clock Tower.
They travelled from Chester for the day to witness the historic moment and Marion said: "It was a great occasion. Terry's Clock Tower is a heritage landmark for York and we are so pleased the clock is working again.
"We feel very proud that, through the management committee, we will be the new custodians of such an important building."
The £60,000 restoration project was funded jointly by the PJ Livesey Group and Henry Boot Developments.
The clock tower will be opened as a small museum on a limited number of days each year to allow members of the public to see the clock mechanism and read information boards telling the story of Terry's of York, which have been compiled by local resident Stan Young.