THE CHRISTIE 'WALK OF HOPE'
One Team, One Week, 1,000 Miles!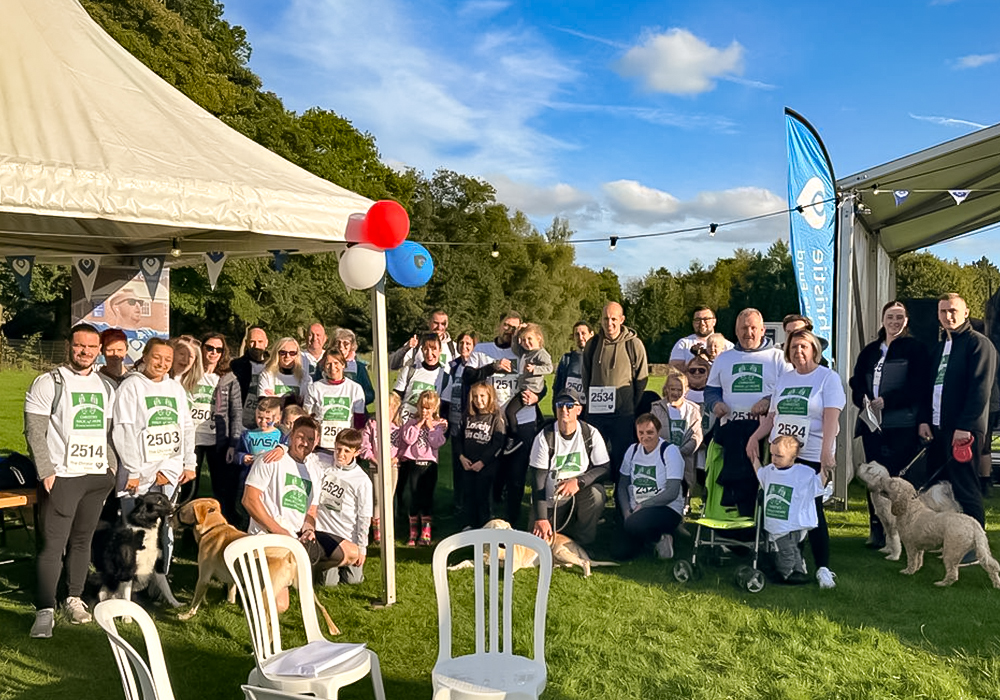 PJ Livesey colleagues took part in this year's 'Walk of Hope' through Tatton Park to support The Christie hospital in Manchester.
But in typical PJ Livesey style we added to the challenge by committing to walk every day in the week leading up to the walk and also remember and celebrate the life of colleague Ralph Brocklehurst who sadly died from cancer last year.
'Tread it for Ralph' saw colleagues clocking up the miles on a treadmill in our Trafford Park HQ entrance throughout the week ahead of the actual walk with a final push tied in with a social event at the offices.
We were aiming for a total of 500 miles but in total walked a staggering 1,368 miles and raised £7,234.
The care Ralph received from The Christie was exceptional and every penny raised will help fund more research and care.
In 2021, we raised £11,000 walking, running and cycling 25,000 miles, 'Around the World for Ralph'. You can read more about 'Around the World for Ralph here.
A spokesperson for The Christie said: "It was wonderful to see more than 50 staff and their families join us for our recent 'Walk of Hope' event. This is an exceptional turnout from one company and not only is it a lasting testament to a wonderful colleague, but the money raised will make a very real difference to the lives of cancer patients and their families. Well done everyone involved and a huge thank you from all at The Christie."