TIME CAPSULE FOUND AT OTLEY SITE
You never know what you will find working on heritage buildings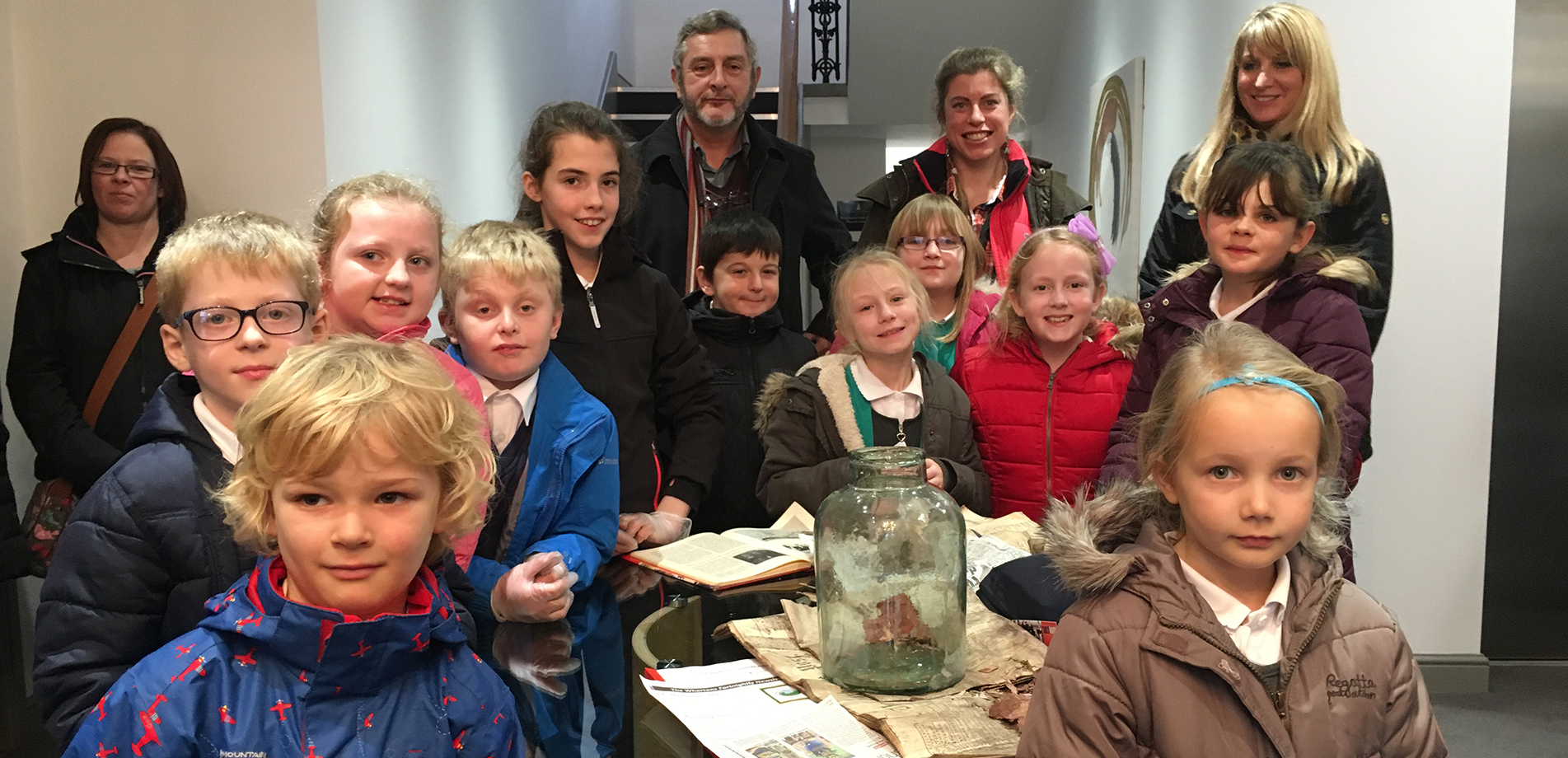 We recently discovered something very special at our site in Otley, West Yorkshire.
When the foundation stone for the day hospital building was being carefully moved by stonemason Simon Bell and labourer Tristan Wrigley a large glass time capsule was revealed in a specially created hollow in the stone.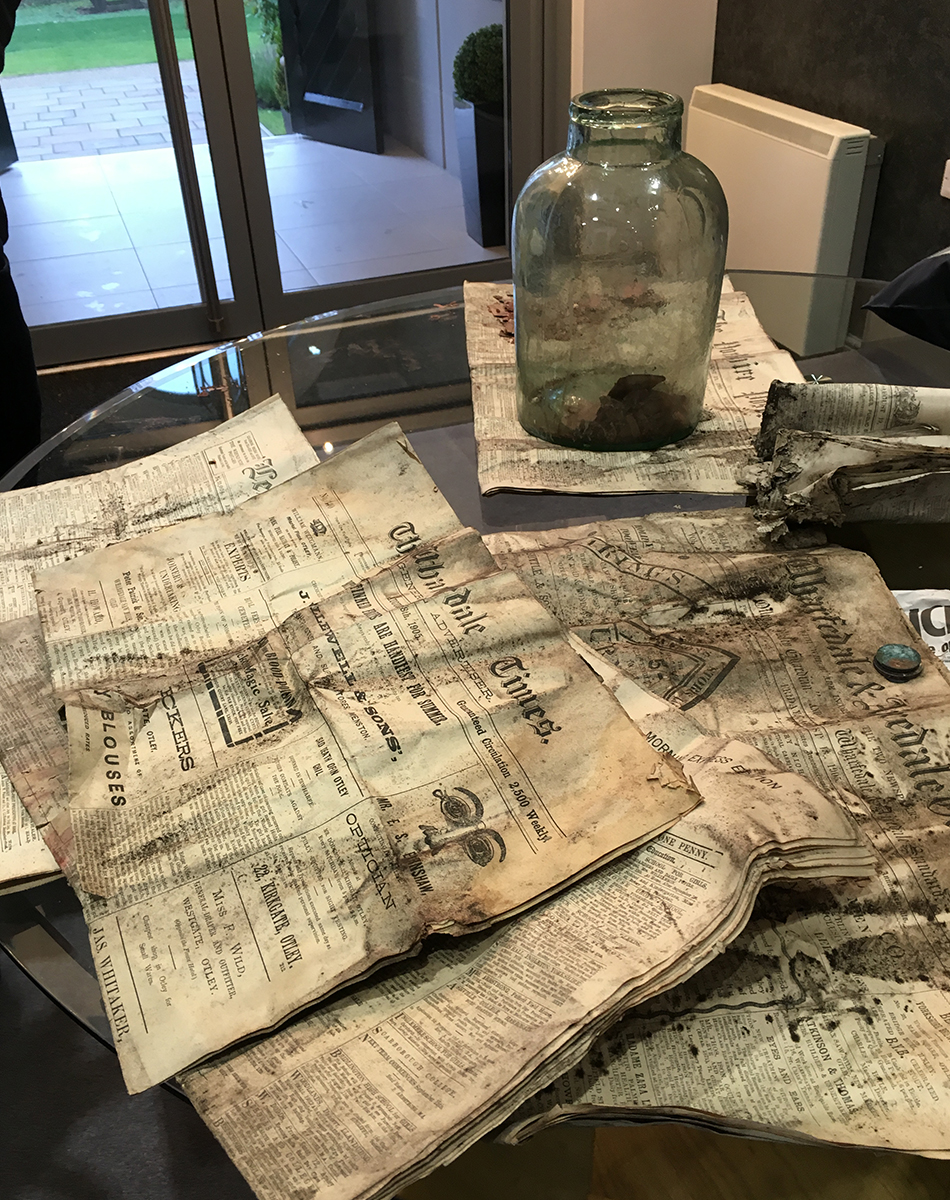 INCREDIBLE FIND
The jar had not been touched since August 1905 when the stone was laid by Jonathan Peate, a local mill owner and philanthropist who funded the building of the hospital as an extension to the main workhouse building.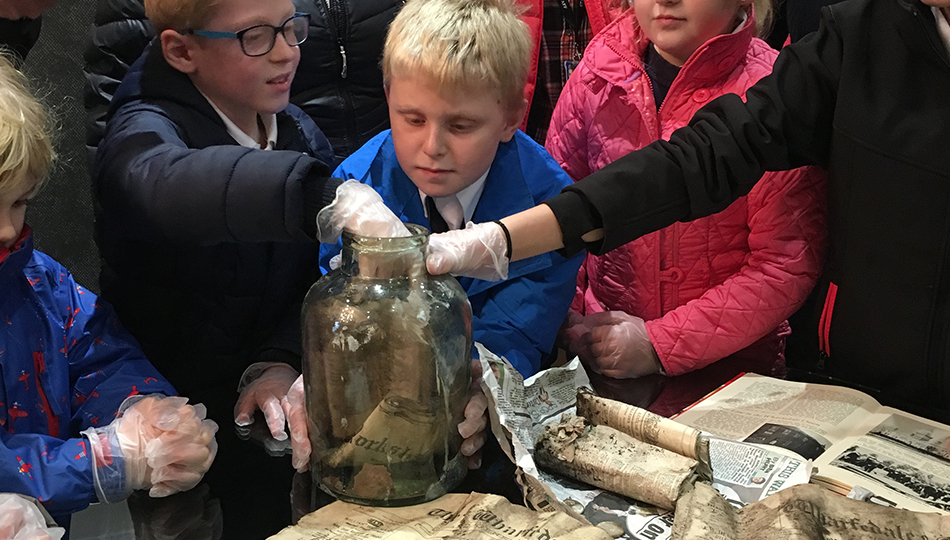 We invited young school pupils from Ashfield Primary and Whartons Primary to be on hand when the jar was opened and to help explore its contents.
Wearing special gloves they revealed six newspapers of the day: The Yorkshire Post; Wharfedale and Airedale Observer; Leeds and Yorkshire Mercury, The Wharfedale Times, Yorks Daily Observer and The Times; three coins and a notebook.
It was all recorded by local BBC news and radio.
RESPECTING THE HISTORY OF THE BUILDINGS
Georgina Livesey said: "The foundation stone is being relocated to create a new entrance way and was being moved very carefully so the jar was undamaged. The children were as fascinated as we were to see what was inside and it really was a special moment.
"The newspapers have been preserved and we will rebury the capsule, this time filled with items donated by the children, when the stone is re-laid.
"It is important to respect the history of the buildings we are working on and fascinating to learn about the people involved in their original construction and to then add our own mark."
This Development is Now Completed.
For Further Information About the Project Click the Button Below.