At Wharfedale Park in Otley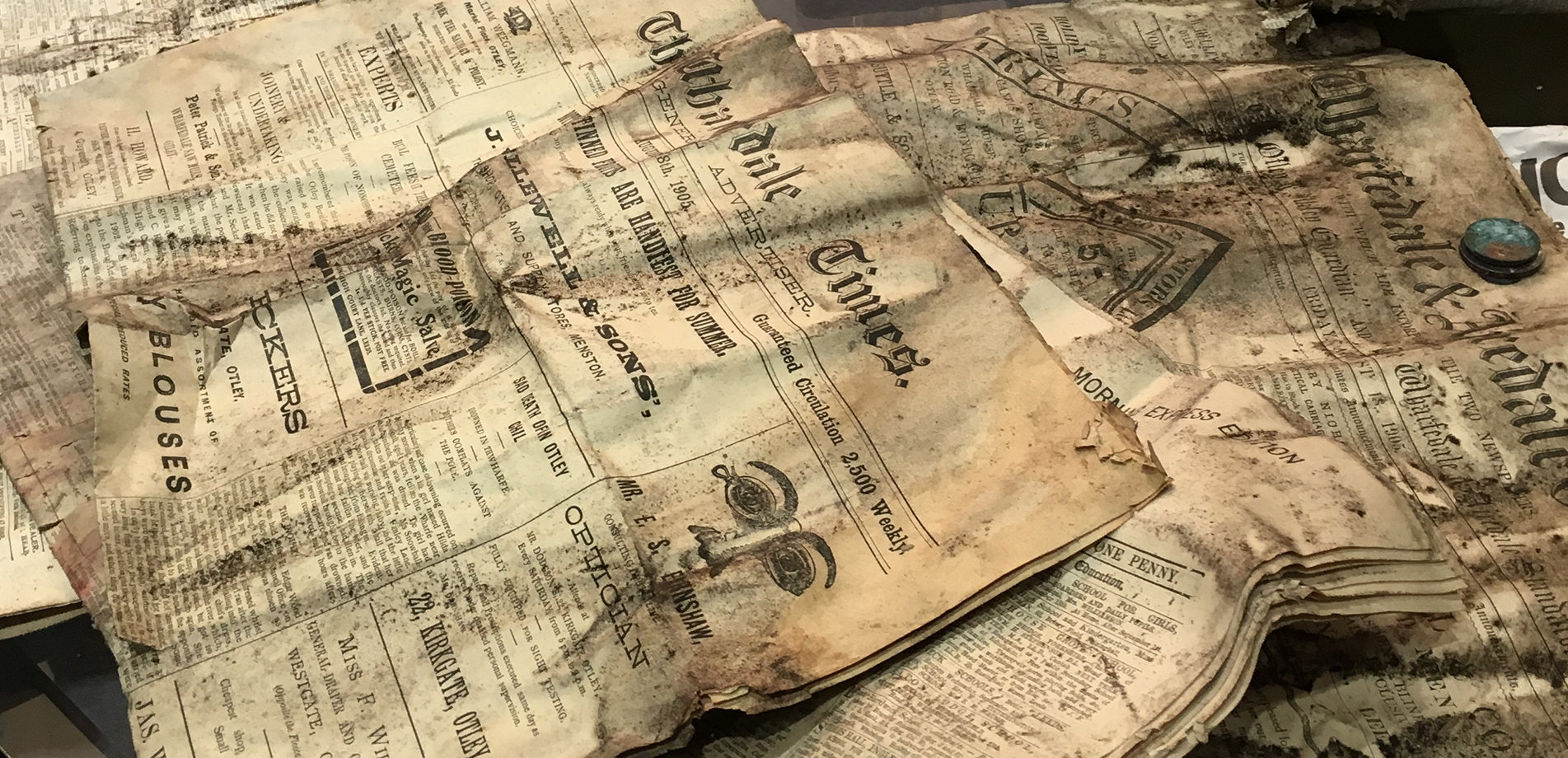 The glass time capsule, found in the foundation stone at our Wharfedale Park development at Otley has been re-filled and re-buried on site.
The large glass jar was secure in a hollow in the stone that was laid by local mill owner and philanthropist Jonathan Peate, to mark the completion of the hospital building in 1905 and had lain untouched for more than a century. We opened the jar with the help of local school children from Ashfield and The Whartons primary schools and it revealed newspapers of the ceremonial day on August 19th together with some coins.
SPECIALIST TEAMS
Our specialist teams had to move the stone to allow the creation of a new doorway as the hospital building is converted into grand apartments and two individual houses. PJ Livesey director Georgina Livesey said: "As well as preserving the contents of the original capsule we decided to create our own and re-bury it when the stone was re-located. "We re-used the original jar which is now filled with objects the children brought along, one of the original newspapers together with a copy of The Times.
RE-BURIED
"We also included coins, a memory stick with information about the site and the original buildings, the work we have done to preserve them and a book showing our other schemes across the country. "Our team created a new wooden lid which was siliconed and wax sealed into place so hopefully it will stay safe for another 100 years. "We would like to thank everyone who played their part in this from the team on site who discovered and preserved the jar, to the school children who helped us open the capsule and then contributed new items and to Clive Woods from Aireborough Civic Society who added so much knowledge to the project." The original newspapers have now been donated to the Civic Society.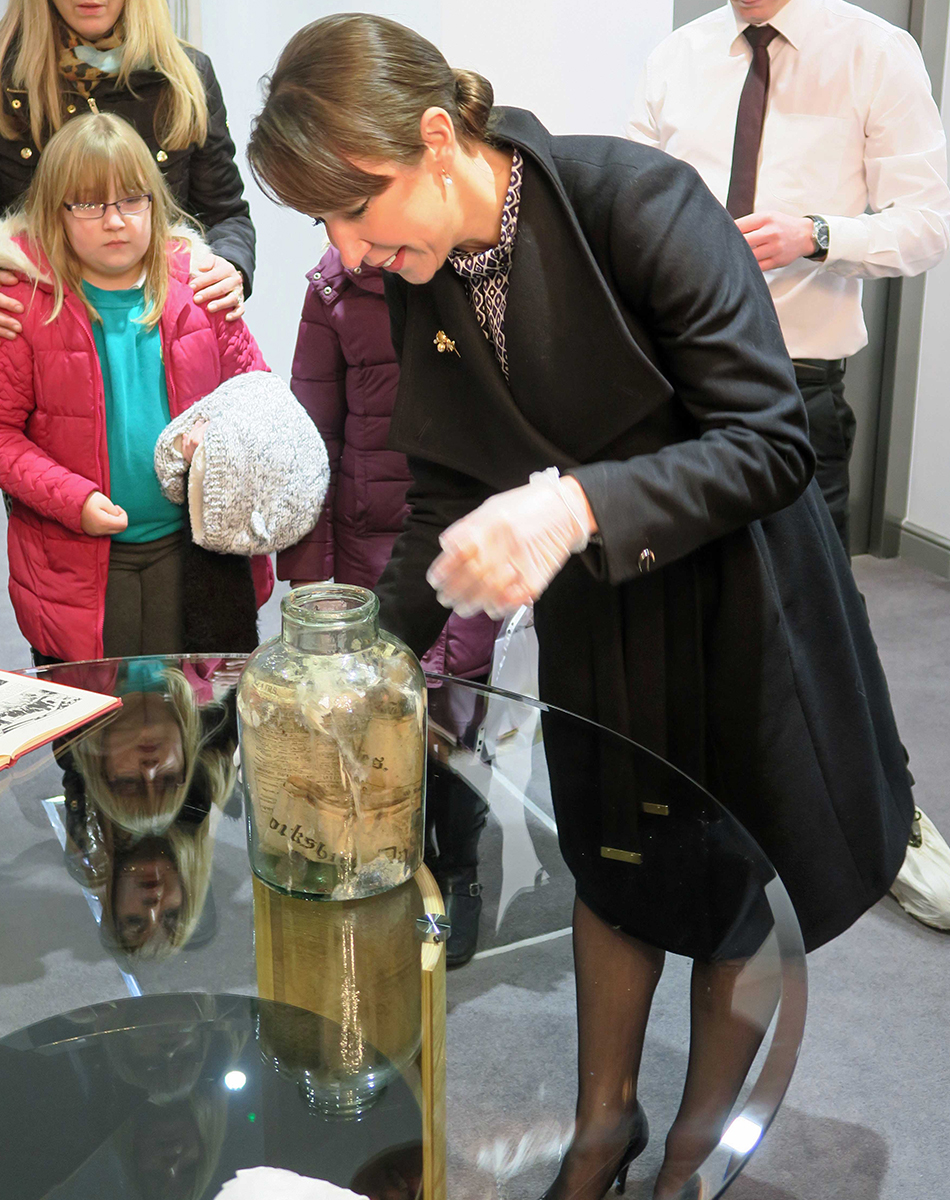 This Development is Now Completed.
For Further Information About the Project Click the Button Below.