COMPANY CHARITY CHALLENGE
The PJ Livesey group take on tough mudder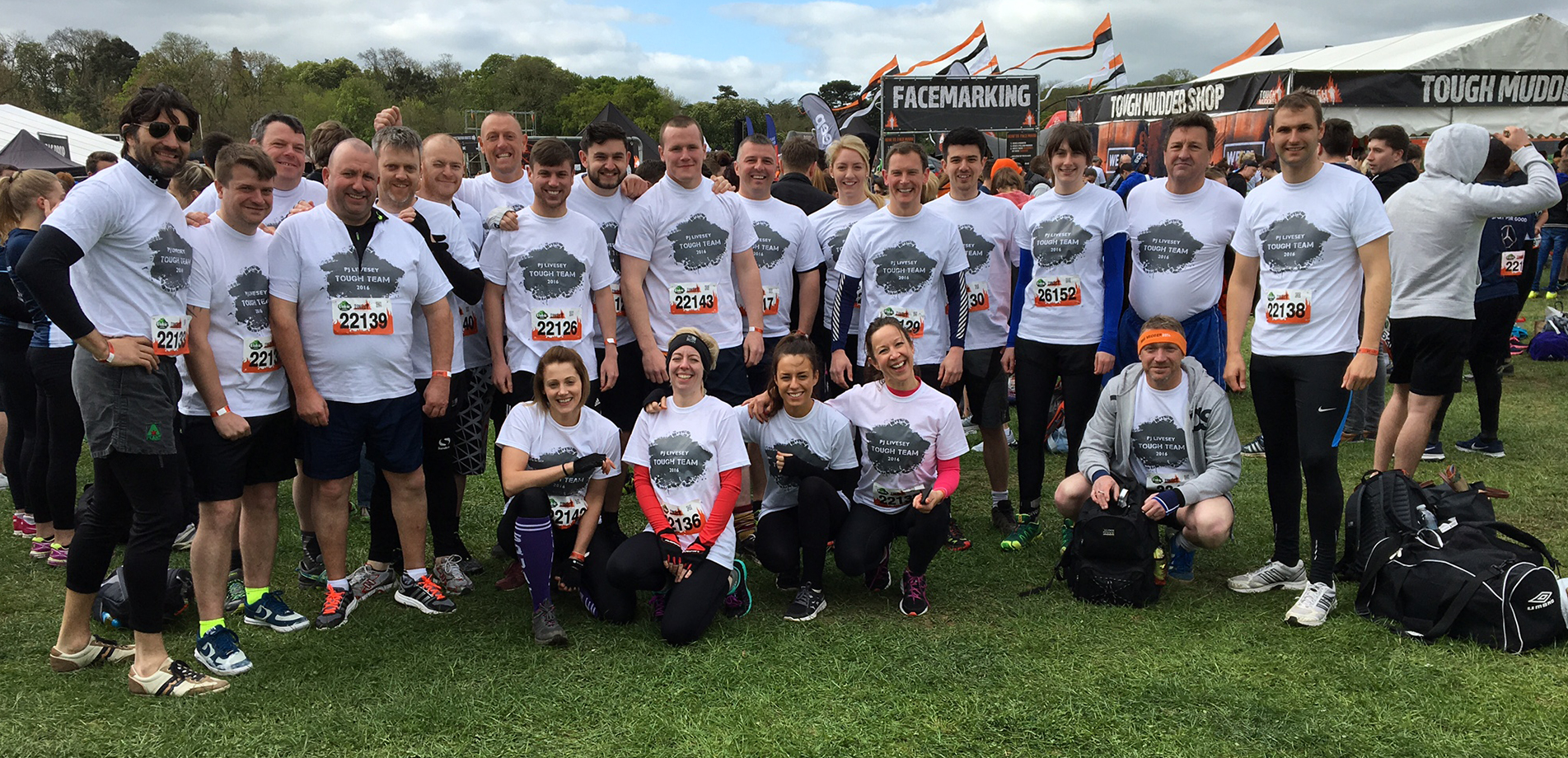 Twenty-five tackled the Tough Mudder course in Manchester and raised a truly magnificent £7,700 for the Mustard Tree charity. It was great fun, great teamwork and all for a great cause.
A Significant Donation Adrian Nottingham, CEO, of the Mustard Tree said: "We would like to thank everyone at PJ Livesey and everyone who sponsored them. This significant donation allows us to continue the work we do in supporting those who are most vulnerable. With annual increases in homelessness and poverty in Manchester, we value every offer of support and every donation, being acutely aware that we couldn't continue to make a difference in the lives of those who come to us for help without the partnership of like-minded people."
We hope to be working with the Mustard Tree again in the future to support the amazing work the charity does.
A huge thank you to all our intrepid staff who took part in this year's very tough, very muddy, company charity challenge.