CEDAR HOUSE HAS BEEN REBORN
Our ambitious transformation of Cedar House at Woodbridge in Suffolk is now complete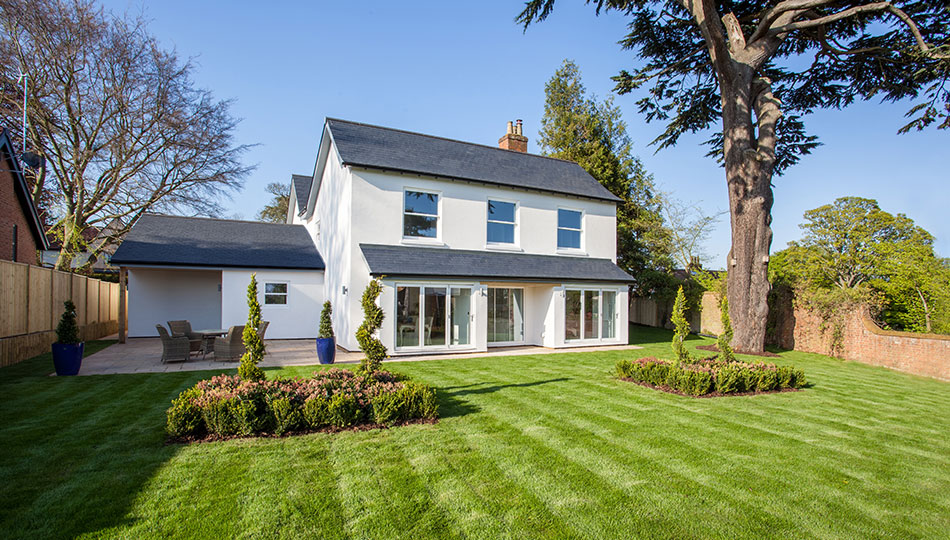 The property is now a spacious five bedroom family home with handsome double bay frontage and contemporary bi-fold doors at the rear – and it looks stunning.
The building has been a landmark in Woodbridge for centuries and while originally built as a house it had suffered insensitive additions over the years and had latterly been used as office accommodation.
Our designs to give it new life were radical and involved demolishing the Victorian additions, turning the house back to front to make the most of the lovely plot and building a second match new bay window to give the house a 'face.'
Teams of craftsmen from stone masons to carpenters to electricians and roofers worked on the project for months supervised by site managers Curtis Mighall and Alan Venables.
It is a proud moment for the whole company to see Cedar House complete and ready to take pride of place in Woodbridge for another couple of hundred years.
Please take a look at the breathtaking aerial footage of Cedar House today by clicking on the video on the left.
This Development is Now Completed.
For Further Information About the Project Click the Button Below.