ST. GREGORY'S DEVELOPMENT
The first phase of properties, now sold out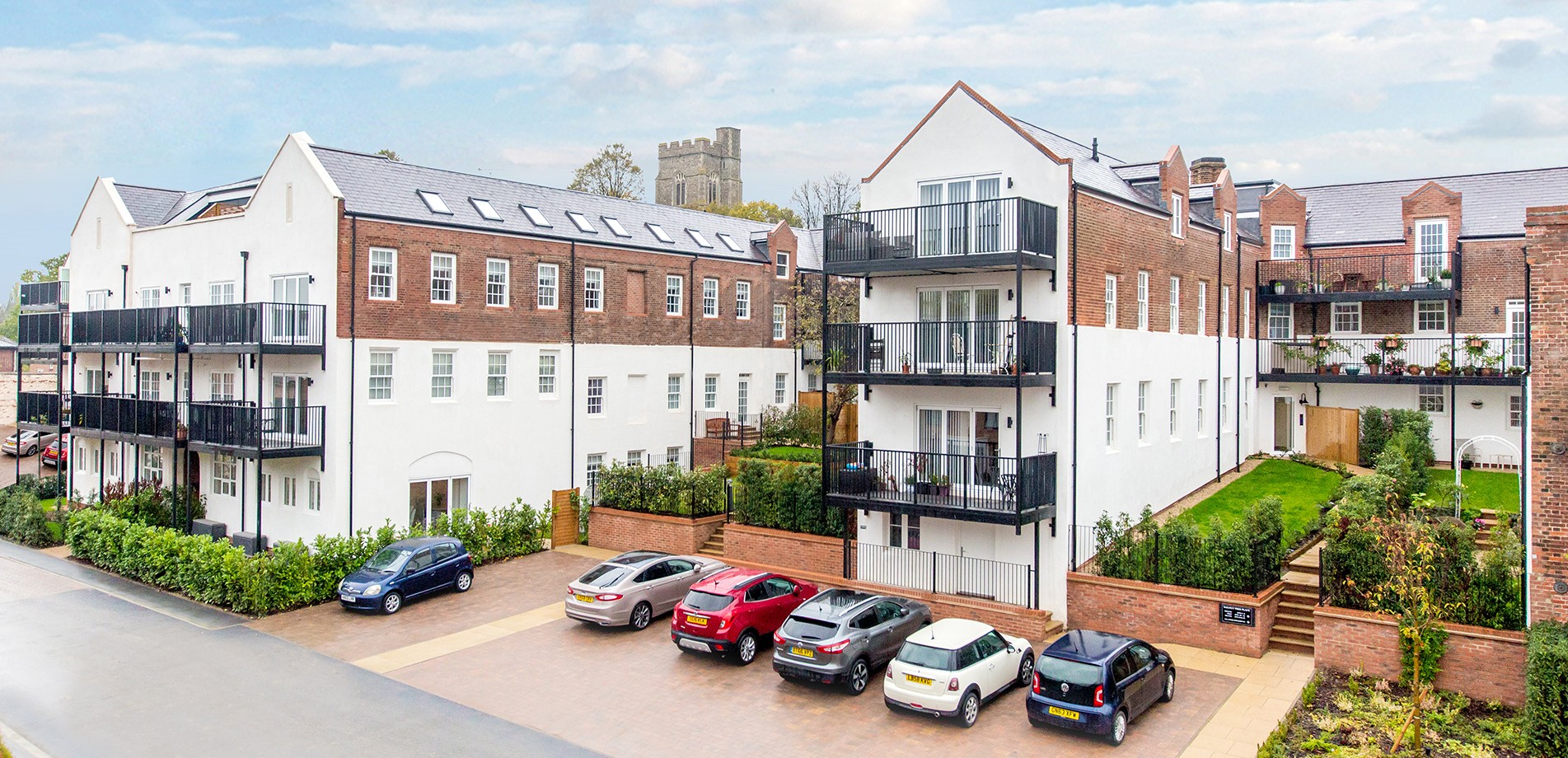 The redevelopment of the former Walnnuttree Hospital buildings continues apace with work now concentrating on the Central Hall which will form the main entrance to the second phase of the project.
The conversion of the Victorian buildings is revealing not just unique features and interesting spaces but wonderful views over the Water Meadow from the second-floor penthouses.
The Water Meadows are an integral part of the town's unique attraction and an open space for all to enjoy – even the local cattle. No wonder that seven of the 10 new build houses facing onto the Water Meadows have also been reserved.
Buyers appreciate Sudbury's many charms and along with a bustling market square and independent shops and restaurants this is the birthplace of Gainsborough and the town has retained a strong cultural and arts scene with its own gallery and theatre.
It also offers an easy commute to the surrounding larger towns such as Ipswich and Chelmsford and the train will get you to London's Liverpool Lime Street station in 1hr 20 mins. It also offers great value for money compared to many neighbouring locations.
This Development is Now Completed.
For Further Information About the Project Click the Button Below.