MOSTYN HOUSE SCHOOL COMPLETES
Run Down Grade II Listed School Transformed in Conversion Project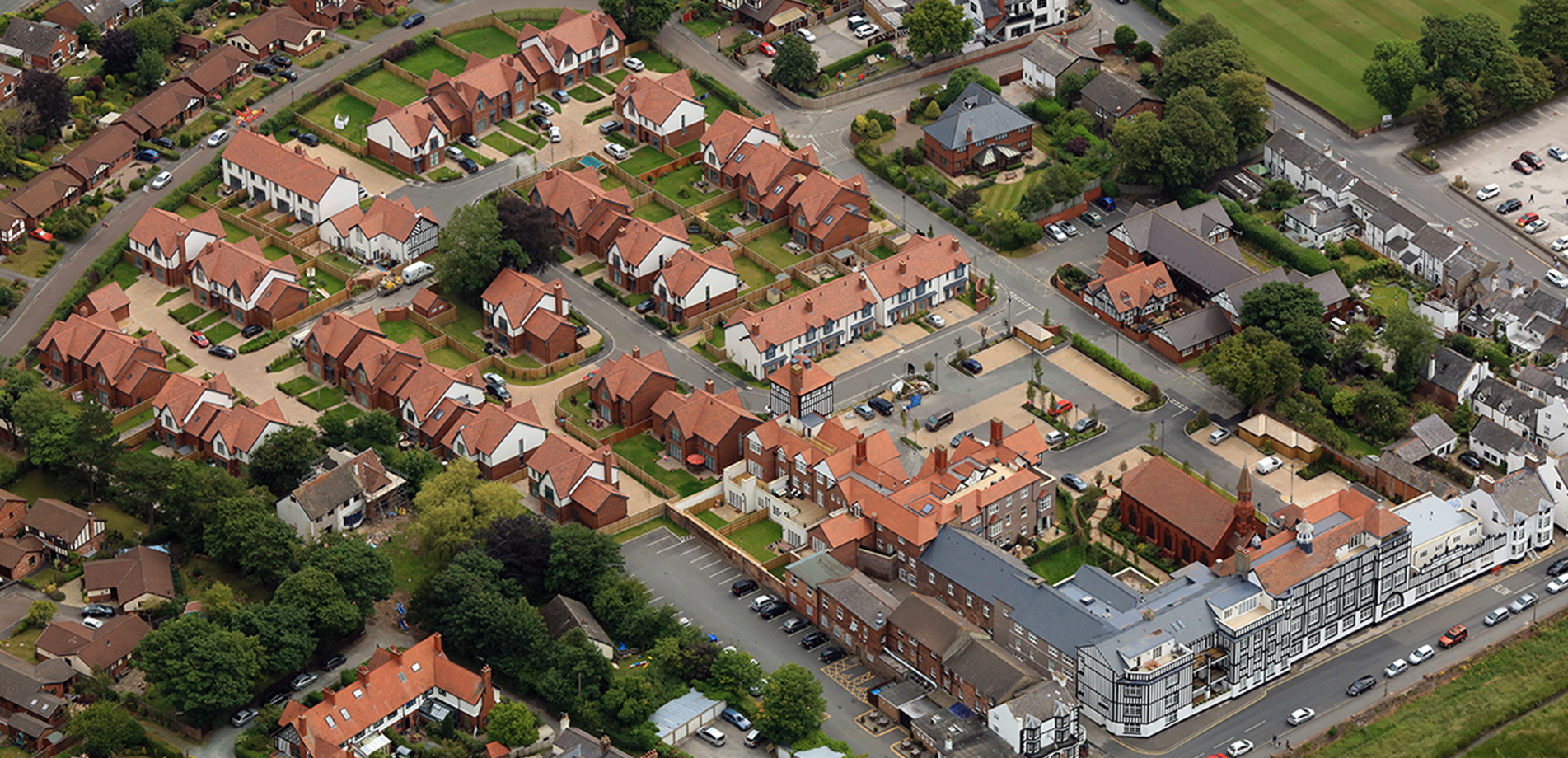 Our conversion of the former Mostyn House School on The Wirral is now complete and the popular town of Parkgate has got its prom back!
The school closed in 2010 with the Grade II listed buildings in a poor state of the repair and scaffolding bracing much of its distinctive black and white exterior partly blocking the promenade.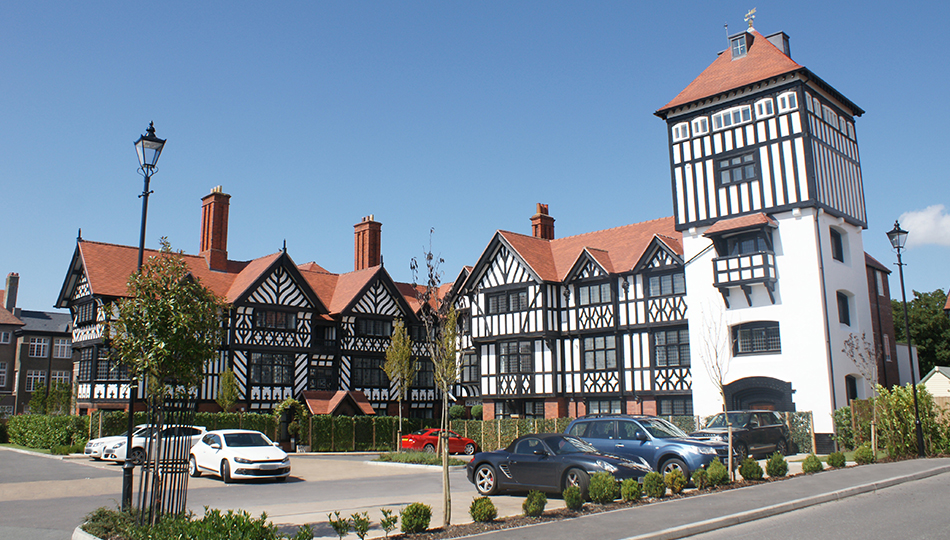 UNIQUE CHARACTER
Three years ago we bought the site from the Grenfell family who had owned it since 1863 and set about converting the heritage buildings into 44 homes of unique character. We have also built 42 new family homes in the grounds.
All the properties are now sold, the majority to people who already lived in the area or who were returning to this very special place on the River Dee estuary.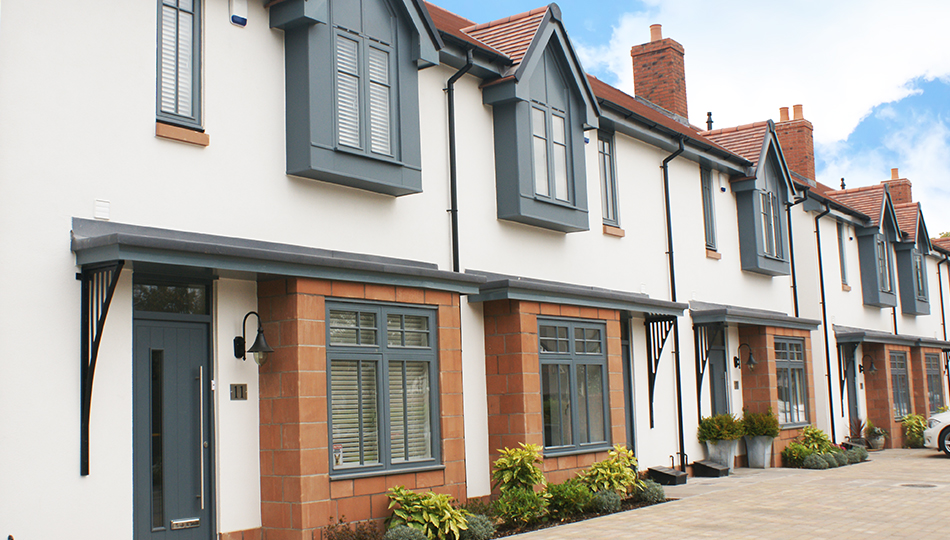 SATISFYING PROJECT
PJ Livesey Director Georgina Livesey said: "Parkgate has such a fascinating history and Mostyn House is so much a part of it and so loved it has been a very satisfying project. With the Tea Room apartment and The Tower it has also produced some of the most distinctive properties in our portfolio.
"We have met some lovely people along the way and hopefully left a legacy which will be enjoyed for generations to come."
This Development is Now Completed.
For Further Information About the Project Click the Button Below.