WESTWOOD PARK'S WIDE APPEAL
We visited Westwood Park and fell in love with it right away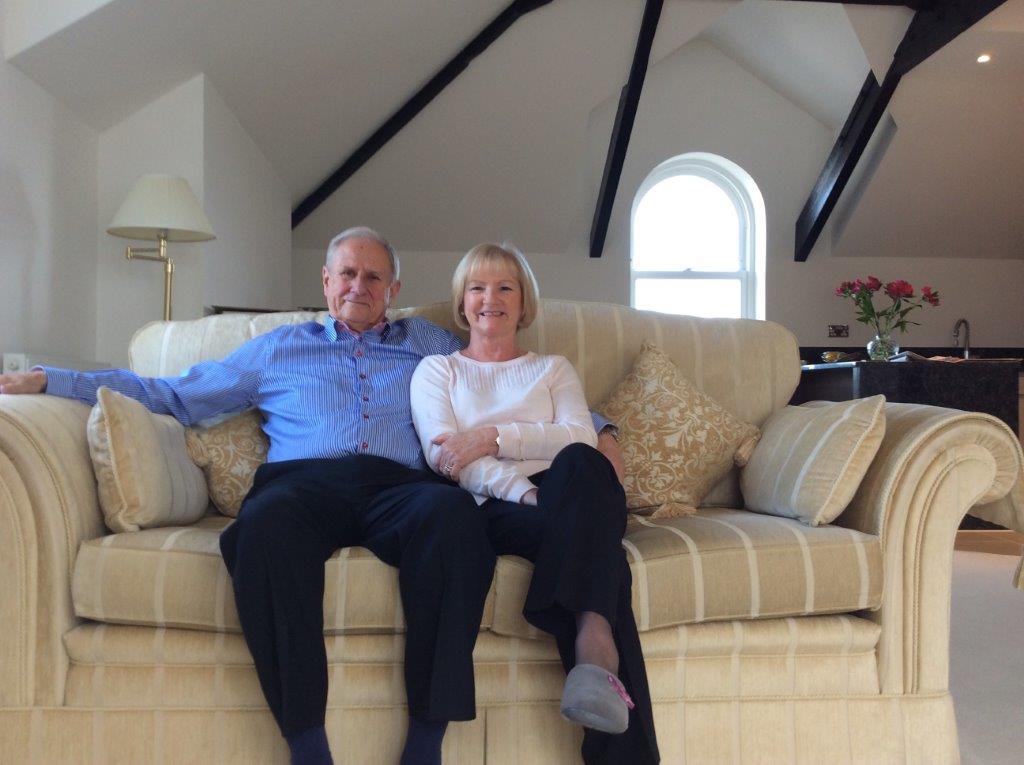 The wealth of character in the conversion properties at our Westwood Park development in Beverley, and its position a short stroll from the heart of the market town, is attracting buyers from all across the UK.
RELOCATING
A prime example of the sites expansive draw is Ken and Denise Pick's story, whom recently relocated from their native North East to move into one of the penthouse apartments in the site's original white brick villa Beaver Lodge – now re named as 'The Mansion House'.
Ken said: "We had decided to downsize and had been looking at bungalows when I spotted Westwood Park on the internet. Our daughter lives in Beverley and our son in York, but we had not heard about the scheme."
The couple quickly organised a house-hunting weekend and were talked through the development by our dedicated on-site sales team.
BUILDINGS SAVED
All seven of the site's heritage buildings, as well as a Grade II listed stone entrance archway, have been saved from demolition, offering a mix of homes from one bedroom apartments to a three bedroom detached house
in a walled garden. There are also a range of new build family sized homes with spacious open plan living and clever detail.
With their own four bedroom detached home on the market the Picks wanted something more manageable and were delighted to opt for a two-bedroom penthouse apartment.
Ken explained: "We visited Westwood Park and fell in love with it right away – there is nothing to compare for quality and location. We spent a couple of years abroad and lived in an apartment there so were comfortable with the idea. The only stipulation was that it had to have some outside space.
We bought off plan in February and actually only saw the apartment five weeks before moving in. We absolutely love it. The exposed beams are wonderful and the terrace is much bigger than we thought it would be. It is a really lovely place to sit out and we can see the whole of The Westwood as well as Beverley Minster and St Anne's church in the other direction. The whole development is very well done and it is quite lovely driving through the archway into this little sanctuary."
This Development is Now Completed.
For Further Information About the Project Click the Button Below.