We have just launched new apartments for sale at our leafy Moor Park development in historic Lancaster.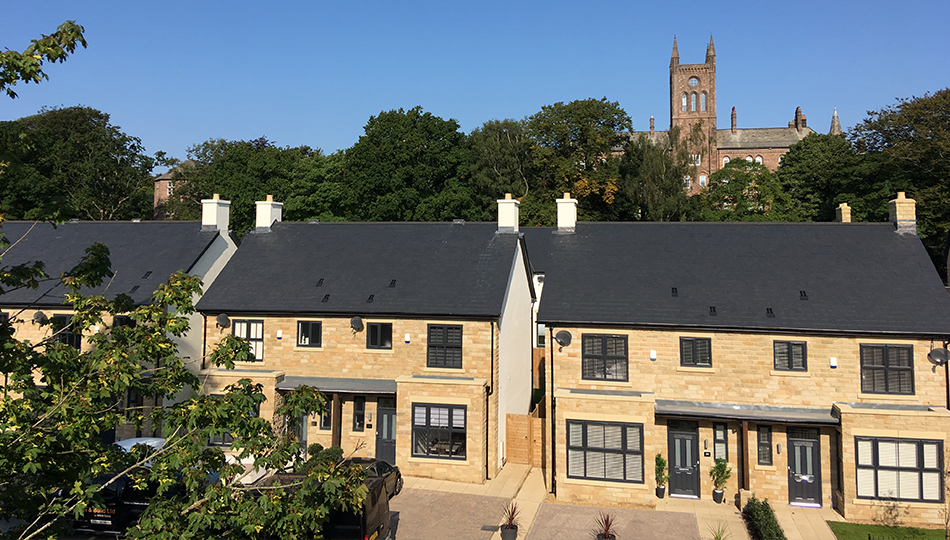 It is a gorgeous site, just five minutes from the city centre, and the views from the apartment building will make the most of its glorious location. Even at first floor they look out towards the lush Bowland Fells and in the other direction towards the handsome façade of the Grade II listed Lancaster Moor Hospital building at the top of the rise. Sales negotiator Claire Barron, who donned hard hat and boots to check out the view for buyers, said: "The view is wonderful – and this is just at first floor level. From the penthouse roof terraces, it will be exceptional. The height gives a new perspective to the site which is already very green and tranquil."
Bowland House will have just 20 apartments ranged over three floors and each of them – whether one, two or three bedrooms – will have its own private outside space with ground floor gardens, balconies to the first floor and penthouses roof terraces
Claire said: "The apartments are in a bespoke building in a leafy corner of the site and are going to be gorgeous. Not just the emphasis on outdoor space and nature and views but the interior specification and the amount of space.
"I don't think there is an opportunity like this anywhere else in the area."
First time buyers may be interested in a one bedroom garden apartment priced at just £124,995 which comes with allocated parking. A top floor penthouse with three bedrooms and two roof terraces giving dual aspect views is a real option for anyone looking to downsize without compromising on quality or lifestyle