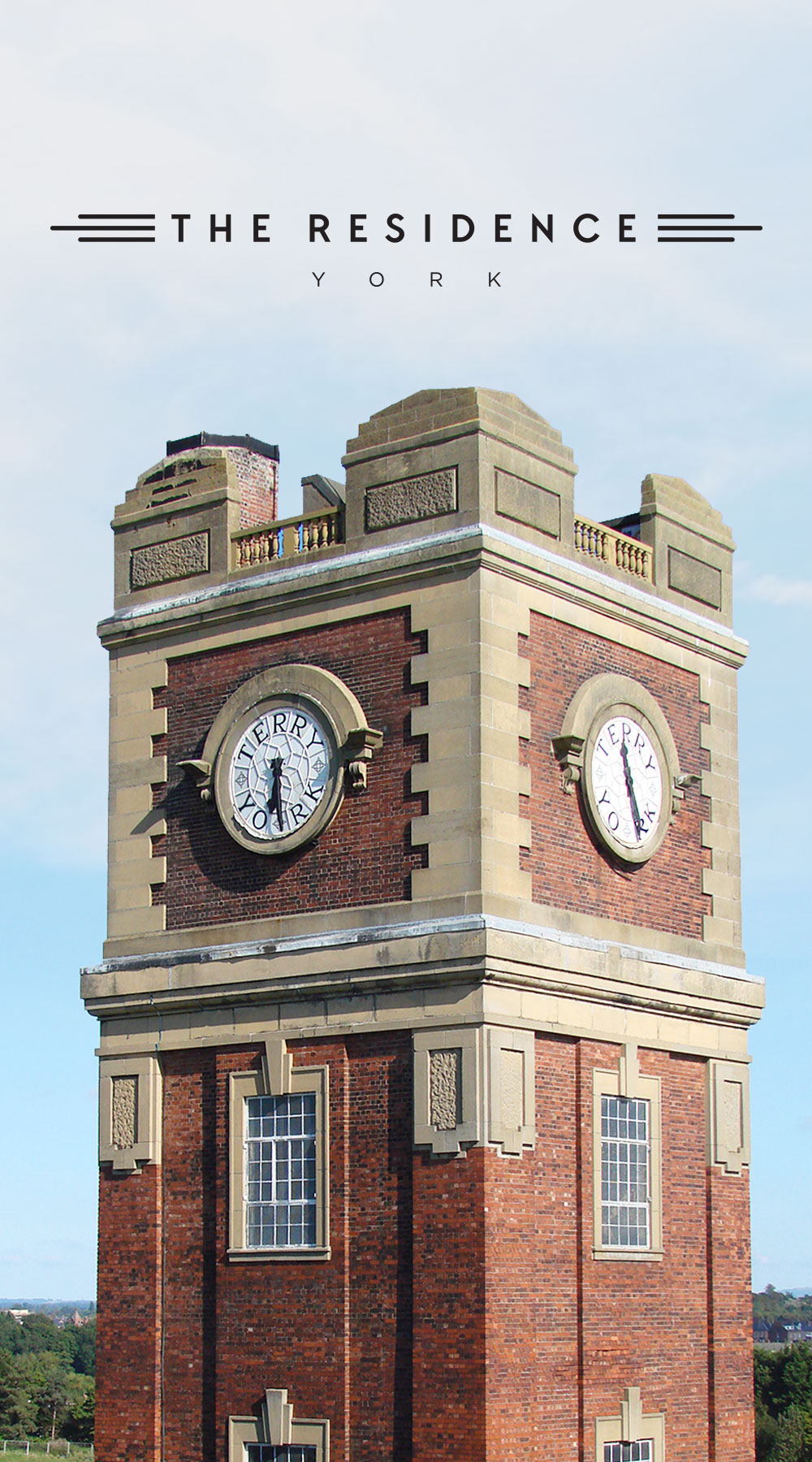 THE CLOCK TOWER AT THE RESIDENCE
FORTHCOMING YORK DEVELOPMENT
LUXURY APARTMENTS
What to look forward to
Planning to bring the iconic Terry's clock tower back into use as apartments has been put in to the York City Council.
Our scheme will not only safeguard the much loved landmark and create unique new homes but will, for the first time, allow some public access to the top floor Clock chamber of the Grade II listed building.
Rising above the green and pleasant landscape of the Knavesmire, The Clock Tower will combine heritage with contemporary design to redefine your expectation of luxury living.
Overlooking historic York this magnificent building offers a unique opportunity to enjoy life in this beautiful and vibrant city.
REGISTER YOUR INTEREST
For exclusive pre-launch updates and events
Please complete the following form with as much detail as possible enabling our sales team to respond to your enquiry to the best of their ability.