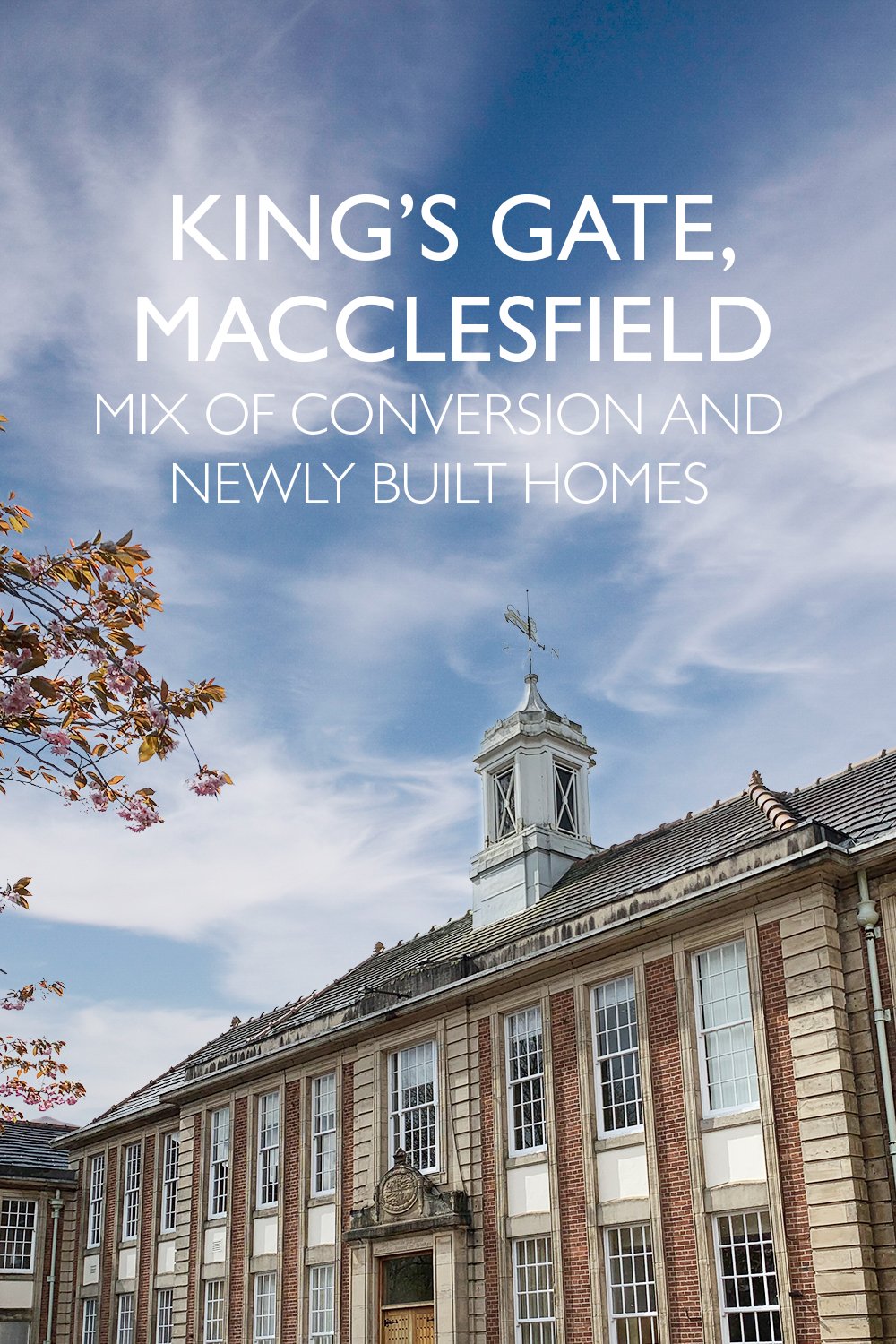 BEFORE GALLERY
HOW IT WAS
ABOUT KING'S GATE, MACCLESFIELD
THE FORMER KING'S SCHOOL
PROJECT COMMENCEMENT
Summer 2022
PROJECT COMPLETION
On-going
The Kings School in Macclesfield is one of the most ancient schools in the country, tracing its roots back to 1502.
Originally known as 'The Free Grammar School of King Edward VI' it occupied different locations in Macclesfield before moving to the Cumberland Road site in 1854.
In 2020 the school relocated to a purpose-built facility in Prestbury and planning permission was granted to convert the 5.3 acre site to housing.
The PJ Livesey Group acquired the site in 2021 and, after significantly revising and reducing the scheme, we began work the following year to create a new community of character and heritage within walking distance of the town centre.
The historic original school building and headmasters house will sympathetically converted and continue to be the centrepiece of the development, with a small number of new
build houses and spacious apartments set around the cherry tree lined cricket field.
Entry to the scheme will be through the original wrought iron gates off Cumberland Road and the Grade II listed lodge house will be converted into one unique property.
The much-loved Memorial Cricket Pavilion, so significant to the town's history, will remain in its original position and will be converted into two affordable homes.
New walking and cycling routes will run through the site and the original cricket pitch will be a welcoming green space with a new memorial dedicated to the Kings School pupils who lost their lives in war.
The first homes are due for completion in 2023.
KING'S GATE, MACCLESFIELD, SK10 1AP
Interested in finding out more? Our Marketing Suite hasn't landed yet but call our Sales Negotiator, Keith and he'll be happy to help with any questions you may have.
Our phone lines are open Thurs-Mon, between 10am – 5pm.
Phone Us
Call 0800 151 0960
Enquire
Register your interest
King's Gate
King's Gate, Cumberland St, Macclesfield SK10 1AP
*The P J Livesey Group reserves the right to remove or amend any prices, offers or incentives at any time. All images are indicative only of the properties at King's Gate, Macclesfield. No assumptions should be made as each property is individually designed, please contact the sales team for full details.