KINGS' GATEWAY OF REMEMBRANCE
A wreath of poppies was laid at the former King's School in Macclesfield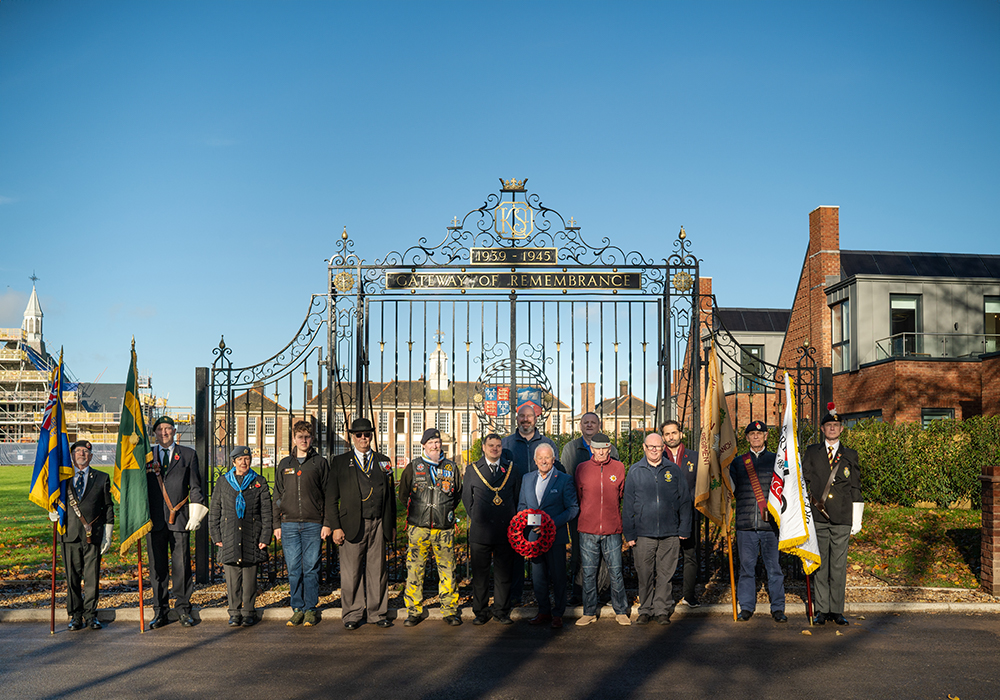 A wreath of poppies was laid at the Gateway of Remembrance at the former King's School in Macclesfield to honour former pupils lost in both World Wars.
The Remembrance Day ceremony was led by members of the town's Royal British Legion, with four standard bearers, and attended by the Mayor, Cllr Christopher Wilcock.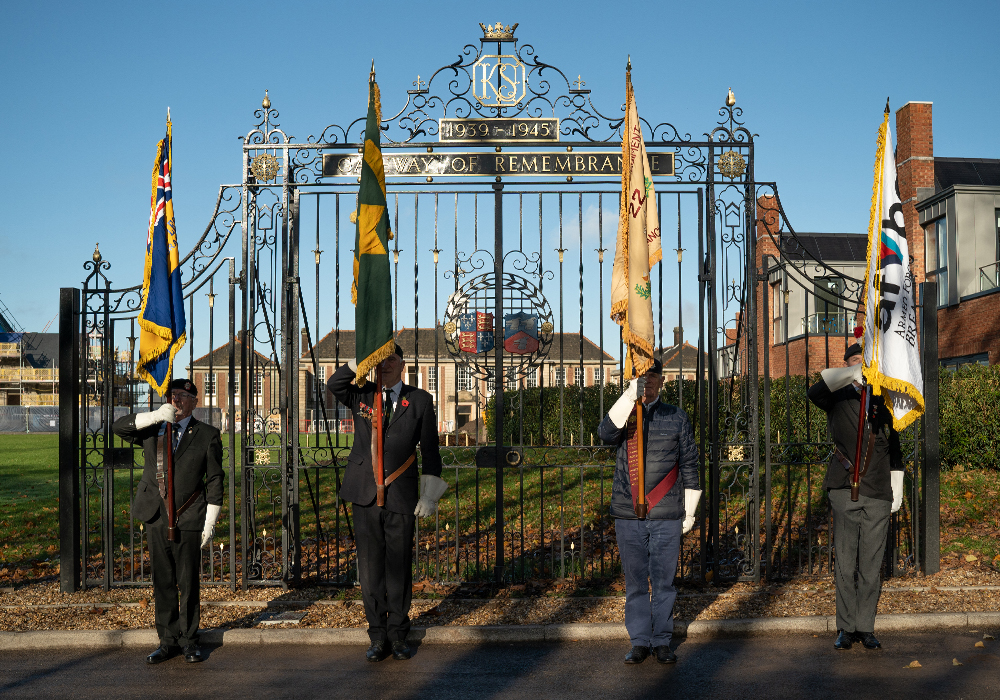 The gateway – commissioned in memory of former pupils lost in the Second World War – have now been restored and re-erected on the edge of the former cricket field.
PJ Livesey managing director, Georgina Lynch said: "The gateway is a well-loved feature of the King's School site and will remain part of the new King's Gate development.
"The Cricket Pavilion – erected in memory of pupils lost in the first World War – is also being retained and will be re-purposed to provide two affordable homes.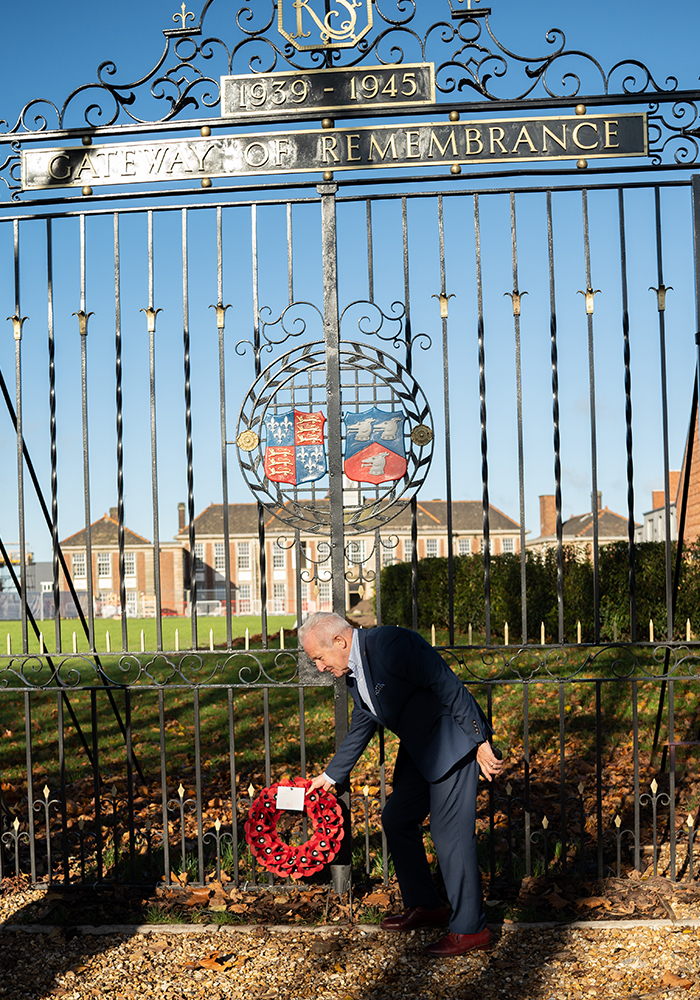 "We wanted to mark the repositioning of the gateway and pay our respects over the Remembrance Weekend and would like to thank the Royal British Legion for leading the ceremony and to everyone who attended."