TERRY'S CLOCK TOWER TICKS AGAIN
Keeping time once more for the city of York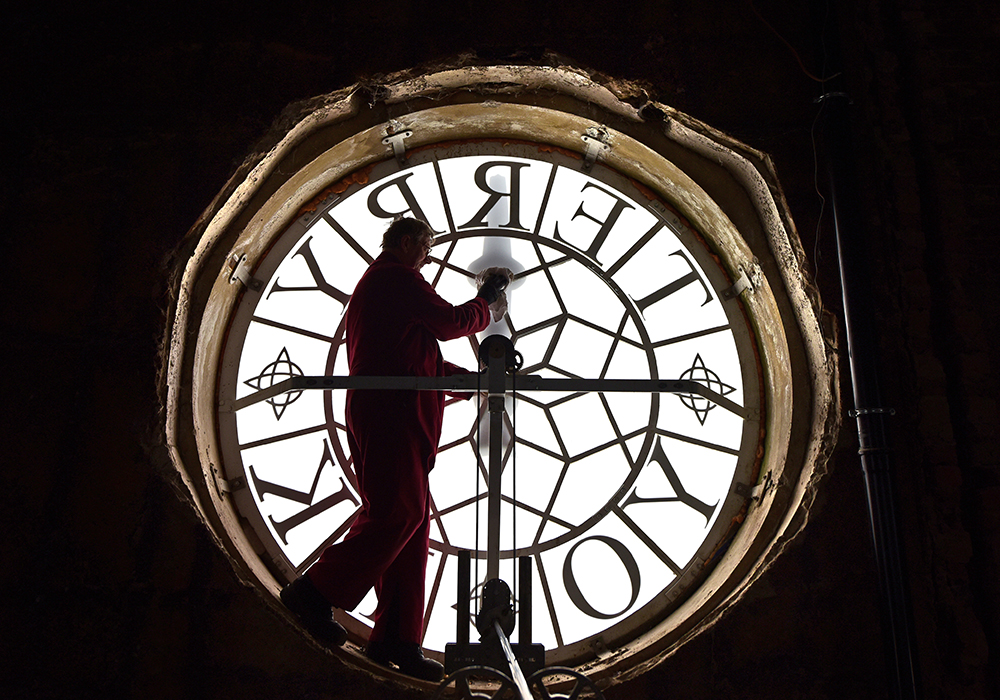 After a gap of 18 years, Terry's Clock Tower clock is keeping time once more for the city of York.
Thanks to the skills of specialist horologists and some deft detective work the rare mechanism needed to get the distinctive hands moving again has been reconstructed, and, at 12 noon on Wednesday March 15th, the famous clock started working again.
Managing director Georgina Livesey, said: "It was a momentous day and we are very grateful to the team at Smith of Derby for providing the skills to make it happen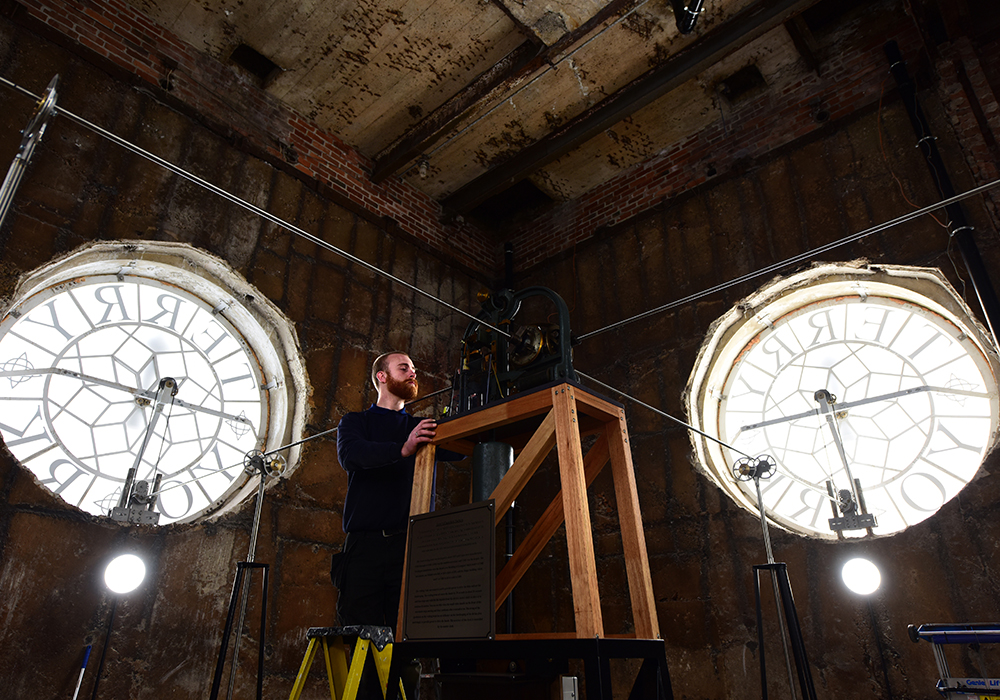 "The Terry's clock was once known as the 'kitchen clock of York' and part of the City's heritage and we are very proud to have played our part in seeing it restored. Terry's is synonymous with York and the buildings are now saved and repurposed for generations to come."
Smith of Derby were commissioned to restore the clock faces and track down original parts to recreate the mechanism in a project that has cost more than £60,000, funded jointly by P J Livesey and Henry Boot Developments who acquired the entire site when the factory closed.
Sales and complex projects manager for Smith of Derby, Martin Butchers, said: "It is hugely satisfying for everyone who has worked on the Terry's project over the years to complete the job and see this magnificent rare clock keeping time for York once more. I hope Noel Terry would be pleased."
The restored the original four clock faces etched with the words Terry York which were replaced in a massive operation in 2019.
The space will now become a Terry's Clock Tower Museum, open on a limited number of days each year with visitors able to see the intricate clock workings and also to learn more about the story of Terry's of York on boards compiled by local York resident Stan Young.
We will post updates on the Museum opening dates when announced.
This Development is Now Completed.
For Further Information About the Project Click the Button Below.