CHORLTON SHOPPING CENTRE REGENERATION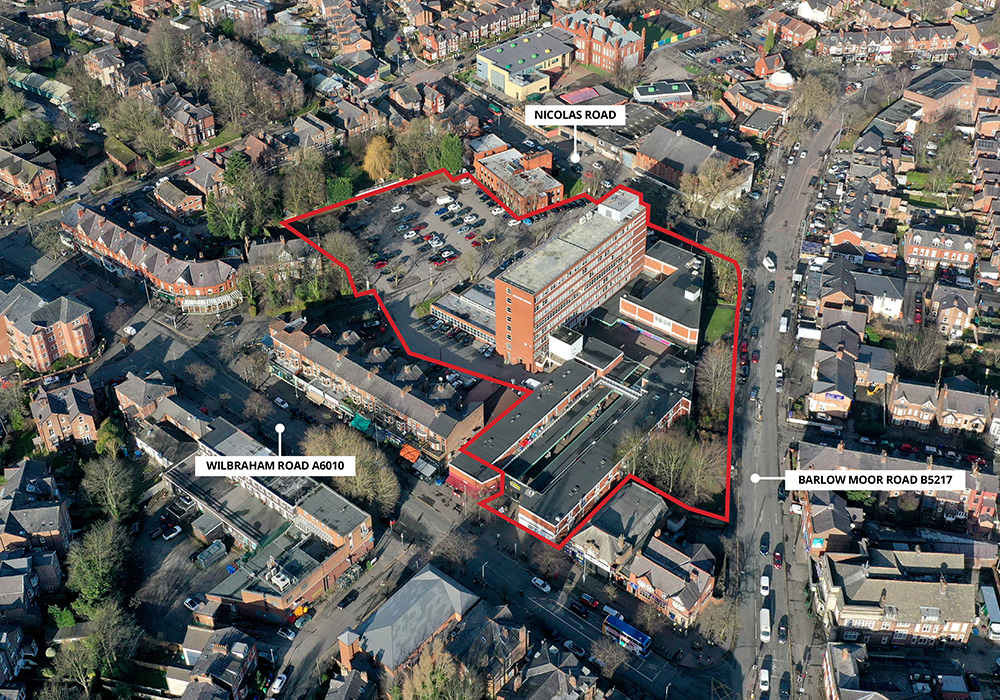 We are delighted to have been selected by the Greater Manchester Pension Fund as development partner to design and deliver a new future for the Chorlton Shopping Centre site in South Manchester.
The 3.2 acre site, bounded by Barlow Moor Road, Wilbraham Road and Nicolas Road, comprises of the shopping precinct, together with Graeme House and an adjoining 200 space surface car park.
The brief is to create a thriving and sustainable neighbourhood that captures the spirit of Chorlton, with a mix of new housing and shops together with new public spaces and cycle routes.
PJ Livesey development director, James Woodmansee, said: "This is a huge opportunity but also a huge challenge to get right and it has to meet the needs of the Chorlton community.
"We want it to be the centrepiece of the neighbourhood, a place where people come to shop, to meet and to live, with a range of high quality housing available to meet all needs.
"This new partnership marks the start of new life for the precinct site, and it also marks the start of extensive consultation about what that new life should be and we want local people to help us shape that."
Formal public consultation will begin later in the year and existing retailers will continue to trade as normal during this process.
Gareth Conroy of Avison Young, property managers to The Greater Manchester Pension Fund, added "GMPF look forward to working in partnership with PJ Livesey to deliver an exceptional development in this key location. Sustainability will be a focus of the project and we look
forward to evolving the existing development framework to create something special which has a positive impact on Chorlton.
"The project is further evidence of GMPF's continued investment within Greater Manchester, helping to stimulate the local economy whilst at the same time delivering much needed new homes."
If you want to have your say or register your interest please go to the One Chorlton Website and fill in the questionaire.
Have your say here
Visit the One Chorlton website here